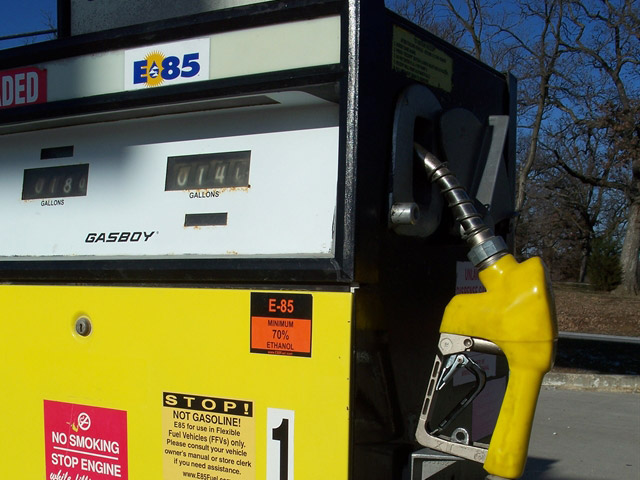 On Wednesday, EPA announced its proposed renewable fuel standard (RFS) for 2017 and biomass-based diesel requirements for 2018.
However, the total volume is lower than the statutory requirement set years ago and below what many ag groups would like to see.
"EPA has moved in a better direction, but we are disappointed that they set the ethanol number below statute," said Chip Bowling, president of the National Corn Growers Association and a farmer in Maryland.
For 2017, EPA is proposing a requirement of 18.8 billion gallons of renewable fuel, which includes:
312 million gallons of cellulosic biofuel.
2 billion gallons of biomass-based diesel. (This would grow to 2.1 billion gallons in 2018, according to EPA's proposal.)
4 billion gallons of advanced biofuel.
Overall, it adds up to just a 3.8% increase in total renewable fuel volume requirements in 2017 compared to 2016.
The proposal would also limit the corn-based ethanol portion of the RFS to 14.8 billion gallons, which continues to be lower than the statutory requirement of 15 billion gallons.
"That was the only thing that surprised me," said University of Illinois professor Scott Irwin, who follows the renewable fuel market closely. "I don't understand why if you are willing to go to 14.8 billion gallons for conventional ethanol, you aren't willing to go up to 15 billion gallons so you don't have that battle over the waiver. It's a very important 200 million gallons from a legal standpoint and politically, but economically, it's not important, so just round it up" to 15 billion gallons. 
That part of the proposal is also drawing quick criticism from ag groups. 
"The proposed corn-based ethanol level for 2017 is just below what was already produced in 2015, and it doesn't match the current reality of the nation's fuel sector. Low fuel prices have spurred increased driving habits, USDA is projecting a historic excess supply of corn, and the number of stations offering fuel blends above E10 will dramatically increase this year through the USDA's Biofuels Infrastructure Partnership," said Monte Shaw, executive director of the Iowa Renewable Fuels Association, in a written statement. "All of these signs direct the agency to stick to 15 billion gallons for corn-based ethanol, as prescribed by Congress."
And Irwin thinks that could happen. "This is a preliminary proposal, and maybe they are just being super cautious," he said. "It's possible that the same methodology could allow them to project to 15 billion gallons in the final rule if gasoline consumption continues to rise between now and November, when they finalize the rule. I wouldn't be surprised if we do get corn ethanol up to 15 billion gallons in the final rule."
The proposed rule will be open to public comment through July 11.