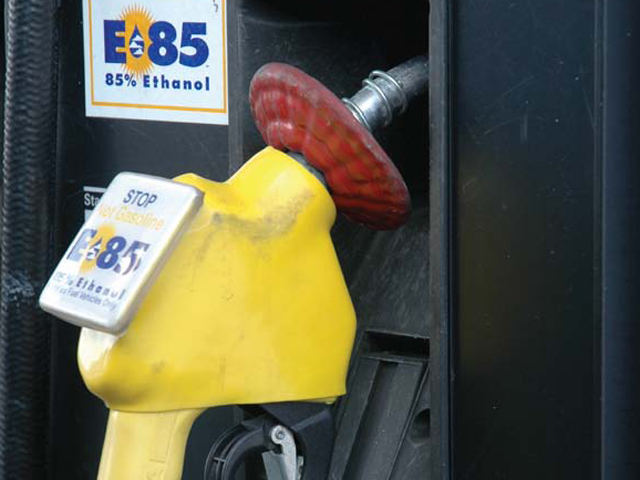 The Environmental Protection Agency is holding a public hearing on the Renewable Fuels Standard in Washington D.C. today, August 1, 2017.
The proposed rule "Renewable Fuel Standard Program: Standards for 2018 and Biomass-Based Diesel Volume for 2019" was issued by the EPA on July 5, 2017. The proposed volume for renewable fuel is set at 19.24 billion gallons.
Iowa Senator Joni Ernst testified during the hearing on Tuesday.
"The RFS is critical to supporting the agriculture economy while reducing our reliance on foreign oil," she said. "As rural communities continue to experience a downturn in the ag economy it's critical the EPA support renewable fuels."
Ernst is disappointed the EPA lowered the advanced biofuels numbers but says she is certain the EPA will uphold President Trump's promise to support renewable fuels.
"The RFS plays a major role in sustaining [Iowa] as an ag leader by giving farmers another market for their commodities," said Iowa Governor Kim Reynolds. "The impact of the biofuels industry can be felt throughout our state."
She said that as the agriculture industry experiences and economic downturn, renewable fuels are critical for the sustainability of Iowa's farmers.
National Corn Growers Association Board member Keith Alverson testified at the hearing expressing concern about the proposed overall volume of renewable fuels which is 40 million gallons lower than 2017.
 "Corn farmers recognize the strong link between first- and second-generation biofuels and the role corn fills in producing the next generation of homegrown fuel that increases our energy security and lowers costs for consumers," Alverson said. "We ask the EPA to maintain the proposed conventional fuel requirement in the final rule… [but] set higher final volumes for cellulosic, advanced and total biofuels in order to draw the continued investment and innovation needed to maintain the expansion of cellulosic and advanced fuel production."
Nebraska Governor Pete Ricketts also testified during the hearing. He stressed the importance of the EPA creating certainty in the market by making timely proposals.
"I believe that the industry can lead the challenge to create more biofuels," he said adding that one of the reasons the industry was so far behind in 2017 was the delayed proposal. "Meet the deadlines and allow businesses and investors to respond."
While he's encouraged by the timeliness of the proposal he encouraged the EPA to increase volume targets to provide more opportunity for the industry. He also encouraged the EPA to updated the models and assumptions used for cost benefit analysis to be more accurate.