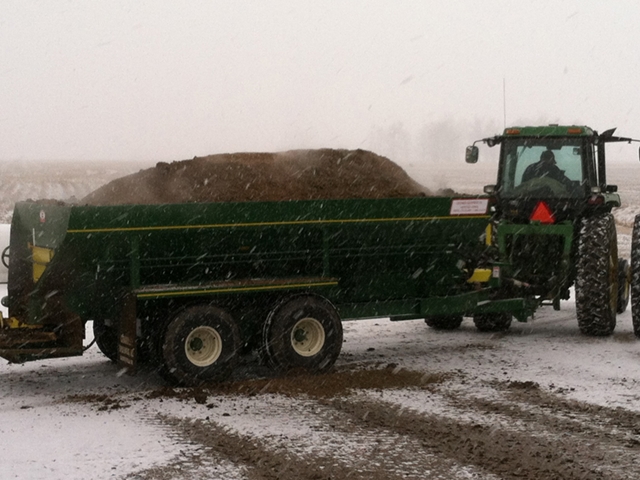 The U.S. Environmental Protection Agency should set limits on ammonia output and other pollutants from large-scale chicken, hog and livestock facilities, a coalition of advocacy groups said in a lawsuit accusing the agency of failing to use its authority to curb harmful emissions.
The EPA hasn't acted on a 2011 request from the Environmental Integrity Project and other groups that it classify ammonia gas pollution as a public-health hazard and establish allowable limits, according to a complaint filed on Wednesday in federal court in Washington.
"As EPA lags, evidence of ammonia air pollution's health and welfare impacts continues to amass, supporting swift action to regulate the pollutant," the six organizations said in the complaint, which asks the court to order the agency to respond to the 2011 petition.
Liz Purchia, a spokeswoman for the EPA, said the agency will review the suit. A group representing livestock facilities, the National Pork Producers Council, which wasn't sued, said the EPA should await the results of a pending study on air pollution from farms before issuing new rules.
"We need to come up with the data first and not just pull something out of the air," Dave Warner, a spokesman for the group, said in a telephone interview.
The case is Environmental Integrity Project v. EPA, 15- cv-00139, U.S. District Court, District of Columbia (Washington).