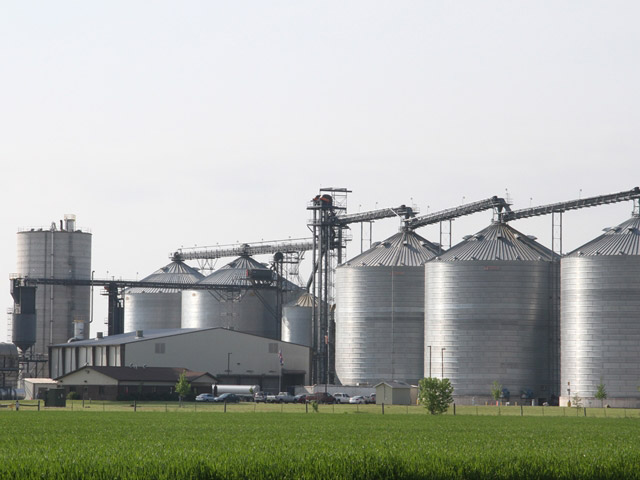 New owners of an ethanol plant on the southwest side of South Bend that shut down two years ago after its former owner filed for bankruptcy are hoping to begin operating it again by the middle of December, a city official says.
Noble Americas Corp., based in Stamford, Connecticut, sent a notice to city officials a few weeks ago to tell them about the impending startup, the South Bend Tribune reports. The company is testing the plant to ensure it's ready for production after going through a retrofitting.
"We're certainly excited to see the first truck of ethanol go out of that place in the coming weeks," said Chris Fielding, assistant executive director for the South Bend Department of Community Investment.
Noble Americas, which originally planned to spend $31 million on upgrades at the plant, has spent about $40 million, Fielding said. Noble Americas has hired 65 people to work at the plant, 15 more than originally planned, he said.
Local corn farmers are happy to see the plant returning to production. The facility used 35 million bushels of corn annually when it was running at full capacity under New Energy Corp.'s ownership.
"Having that additional market locally is going to help stabilize prices," said Roger Mochel, manager of Frick Services' location in Wyatt.
Wallace Tyner, a professor of agricultural economics at Purdue University, said there's still a lot of uncertainty in the ethanol market because the U.S. Environmental Protection Agency has delayed setting the new Renewable Fuel Standard that will determine how much ethanol has to be blended with gasoline in the coming years.