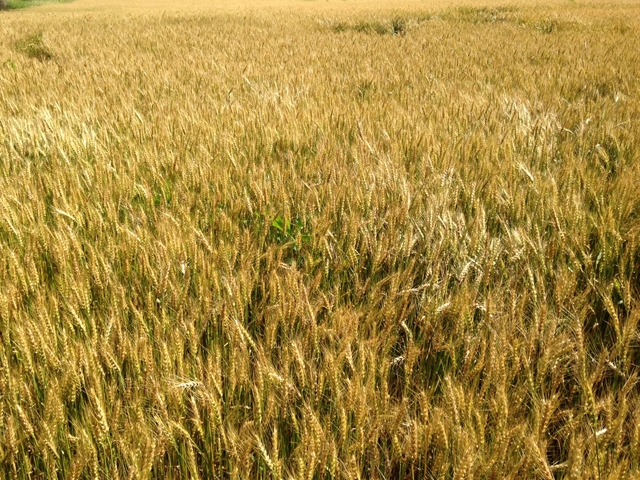 Record amounts of European wheat are being shipped overseas as export restrictions in Russia and a weakening currency lure foreign buyers.
The European Union issued export licenses for 1.67 million metric tons of soft wheat in the week through Feb. 3, the highest in data going back to July 2004, according to figures published Thursday. Wheat from the region is become more competitive as the euro slid 6.8 percent against the dollar in the past two months and Russia starts taxing exports.
"We're still the cheapest in the world," Michel Portier, chief executive officer of Agritel, a Paris-based farm adviser, said Friday by phone from Paris. "The drop of the euro is essential, and we've lost Russia as an exporter."
The attractiveness of European wheat relative to other regions will allow the EU to export 31.5 million tons of soft wheat this season, more than an EU forecast for 30 million tons, according to Agritel. French wheat was the cheapest for sale in the four latest tenders by the state grain buyer for Egypt, the biggest wheat importer.
Russia introduced a wheat export tax of at least 35 euros ($40) a ton at the start of February, which will limit demand for its grain, according to Antoine Gautier, an analyst at Bourges, France-based Offre & Demande Agricole. U.S. wheat is not competitive for North African destinations such as Algeria and Egypt, he said.
"The competitiveness of European wheat versus the U.S. is certainly in favor of the Europeans given the weakness in the euro," Hamish Smith, a commodities economist at researcher Capital Economics in London, said Thursday.
Egypt said this week it will use $100 million from the U.S. to buy American wheat, last on offer in a Dec. 11 tender by the state grain buyer at a price $27.56 a ton higher than the lowest French offer.
"Buyers look for the cheapest wheat," and U.S. wheat right now is about $20 a ton more expensive than EU grain, Portier said. "They know very well that they're too expensive."