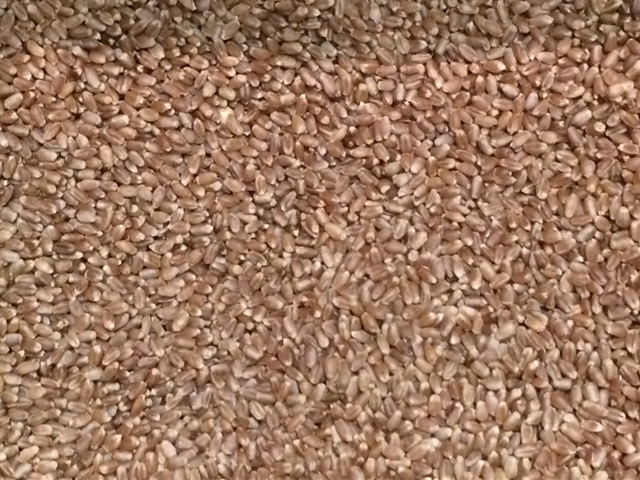 Europe is likely to end the wheat season with the smallest stockpiles in 13 years.
Inventories of wheat held in the European Union will probably plunge 37 percent to 10.1 million metric tons at the end of June, according to Tallage SAS, publisher of the Strategie Grains report. The combination of a poor harvest, strong consumption and higher-than-expected exports is draining stockpiles, which will probably stay low next season, the researcher said.
"We see a cocktail of factors that will be bullish for wheat this season and in 2017-18," Andree Defois, president of Moret sur Loing, France-based Tallage, said by phone. "The fact that the EU situation will be in tight balance and stocks around the world are expected to decrease, especially by main exporting countries, could impact prices."
Europe's output is set to rebound after poor harvests in France and Germany, the bloc's top producers. Wheat futures traded in Paris are down 1.9 percent this year at 164.75 euros a ton following four annual declines.
"Next season, the stocks will continue to remain tight because of the increase in internal demand and exports will offset a rise in production," Defois said.
Export Estimates
Tallage also boosted estimates for EU wheat exports for this season by 300,000 tons to 23.5 million tons. Demand for European grain is increasing after Turkey put restrictions on Russian wheat. Still, exports are down 8.4 million tons from the previous year.
The EU's total grains production is poised to rise 3 percent to 305.2 million tons in the season that starts July, rebounding from a drop this season, according to Tallage estimates.
Soft-wheat production will rise 6 percent to 143.8 million tons next season. Durum-wheat output is expected to fall 10 percent to 8.9 million tons.
Tallage kept most estimates for EU crop production unchanged from a month ago.
A relatively dry winter in most of Europe has raised concerns about water stress affecting crops in certain areas, Tallage said. If dry conditions in parts the continent are prolonged, early corn growth could be hampered.
"The situation is normal as of now for all crops and there is good yield potential," Benoit Fayaud, an analyst at Tallage, said by phone. "But if we don't get enough rains by the end of April, it could become a problem, especially for wheat and barley,"
Countries including France, Belgium, Hungary and Bulgaria have registered below-average rainfall and Spain, the fourth-biggest producer in the region, is suffering from a rain shortage.
"The biggest problem could be a change in Spain's production where there is already a problem of water stress," Fayaud said. "Spain is an important importer and the lower its production, the more it will import."
Other 2017-18 highlights:
EU corn-output estimate cut by 150,000 tons to 60.4 million tons, citing smaller acreage in Bulgaria, France and Spain.
EU barley estimate little changed at 61.3 million tons.