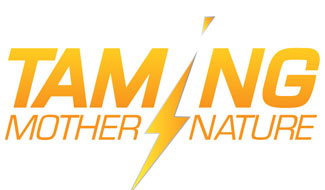 The Obama Administration, United Nations detail next moves
With less than two years left in office, President Barack Obama has made it clear that studying and preparing for an assumed climate change is going to be among his top priorities. That announcement came in the form of a massive document called the Climate Action Plan, which has been in the works for years but just saw final release in October 2014.

The effort is not the first from the Obama administration. In 2009, the president signed an executive order
on Environmental, Energy and Economic Performance, which set agg-ressive energy, climate and environmental targets for various agencies, including the Environmental Protection Agency. The agency's administrator, Gina McCarthy, says initial efforts have already led to a reduction of greenhouse gas emissions by more than 17% in the past six years.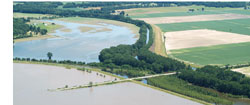 The Obama administration's climate change plan includes building better risk-management tools for farmers.
The United Nations also announced ambitious plans to deal with climate change, recently forming the Global Alliance for Climate Smart Agriculture. The initial focus of the alliance will be on "knowledge, investment and enabling environment." In other words, it will identify risks, invest in additional climate research and build better risk-management tools for farmers and ranchers. The initial list of 46 members includes countries, universities, agribusinesses and non-governmental organizations.

Three member fertilizer organizations say they joined the alliance because they are committed to the 
efficient use of natural resources.

"We stand ready to support farmers—big, medium and small, men, women and youth—to use fertilizer products appropriately and cost-effectively so they can raise their yields, increase their incomes, improve their livelihoods and take care of their soils and environment," says Charlotte Hebebrand, director general, International Fertilizer Industry Association.

U.S. Secretary of State John Kerry says although these efforts aren't new, he hopes the alliance will help speed up progress.

Critics have challenged the alliance as amounting to little more than empty-handed "corporate green-washing" and could undermine small-scale agriculture in the developing world. Others worry about potential unnecessary regulations that could spill out of the alliance's efforts.
Even the U.S. Department of Defense has a climate change plan. See what contingencies they are planning for, and why, at www.FarmJournal.com/PentagonPlan