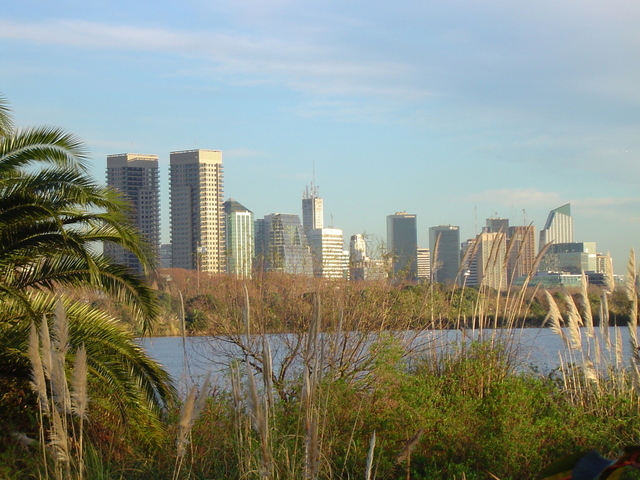 Grupo Los Grobo LLC, Argentina's biggest agribusiness company, is looking to buy farm service providers as the industry consolidates, and may revive plans to sell shares to fund expansion, its controller said.
Los Grobo will consider rekindling plans to sell shares in Sao Paulo, shelved in 2011, to help fund acquisitions and expansion in Latin America and other countries, Chairman Gustavo Grobocopatel said in a telephone interview. The group may also raise funds from its existing network of contacts, he said, adding there is no time-line for raising money.
"We have an aggressive growth plan," said Grobocopatel, 53, whose great-grandfather arrived in the Argentine Pampas in 1915 among Eastern European immigrants known as the Jewish Gauchos, or cowboys. "To achieve it we will need extra capital from a partner or an IPO. Latin America needs a large key company and Los Grobo should be one of those key players leading the agribusiness industry."
Los Grobo wants to keep buying agriculture service companies including fertilizer, seed supply plants, and other agrochemicals industries in Argentina as local companies are poised to increase their value after the country's next president is elected in 2015, Grobocopatel said.
The company, which is forecasting sales of $900 million this year, gets 50 percent of its revenue from services, 35 percent from industry and the rest from agricultural production.
European Return
Los Grobo is headquartered in Carlos Casares, Buenos Aires province, about 315 kilometers (196 miles) west of Buenos Aires. Almost a century ago his great-grandfather Abraham Grobocopatel was given a 15-hectare plot of land in Carlos Casares by Baron Maurice de Hirsch, a German-Jewish philanthropist who helped Jews escape from tsarist Russia. Today, Los Grobo plans to return to conduct wheat planting seminars in Kazakhstan.
"It took a long time for my old man to buy his first 100 hectares in Argentina, he only was able to buy 100 hectares in 1960," Gustavo Grobocopatel said. "Los Grobo will keep growing faster."
The company is targeting seed plant acquisitions to add to factories it owns in Tandil, Argentina, and Uruguay, he said.
"The group strategy to become a global company hasn't changed," he said. "We will continue with that strategy, most likely going to invest again in Brazil and in other countries."
Back to Brazil
Los Grobo sold its Brazil unit, Los Grobo Ceagro, in June 2013 to Mitsubishi Corp. for an undisclosed amount. Mitsubishi, Japan's biggest trading company, invested a total of 50 billion yen ($477 million) in Ceagro, according to Grobocopatel.
Grobocopatel declined to say how much he received along with Vinci Partners Investimentos Ltda., a Brazilian company set up by former Grupo BTG Pactual executives that has a 22 percent stake in Los Grobo.
Los Grobo bought Agrofina, a Zarate, Argentina-based agricultural service company with $60 million in annual sales, the same week it sold Ceagro, and still has cash for more domestic acquisitions, he said.
"The decision to sell to Mitsubishi was more opportunistic than strategic," Grobocopatel said. "The plan is to return to Brazil soon, taking advantage of the opportunities available. We'll do it at the right time."
Argentina's 'Mistake'
He considers the Argentine government's 35 percent agricultural export tax "a mistake" and said that instead the government should offer an incentive to boost crop production. The $1.5 billion of grains sold in August, of which the government collects the export tax, was the lowest for the month since 2009 and 38 percent less than a year earlier.
"Argentina needs to revise these taxes, especially in crops that have become unprofitable like wheat, sunflower, corn," Grobocopatel said. "Argentina has the capacity to produce about 50 percent to 60 percent more than current output. This government could have mitigated many of its financial problems with a higher agricultural output."
The tax burden combined with lower prices will probably see Argentine farmers reduce the soybean planting area by about 1 million hectares (2.47 million acres) in the 2014-15 season, he said. Argentina produced a record 55.5 million metric tons of soybeans last season from 19.5 million hectares.