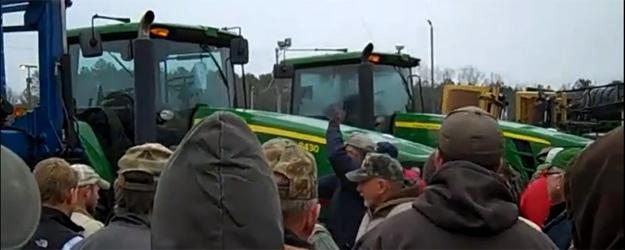 While the amount of the Section 179 deduction for farm equipment likely will rise in 2014, the figure will remain a mystery for a long time, says Paul Neiffer, The Farm CPA.
"I'm fairly certain that Section 179 will probably get bumped up," Neiffer said during the 2014 Top Producer Seminar. "The problem is, it's probably not going to happen until after the mid-term election. Most likely, you're going to have about one week, maybe less, this year where you actually know what Section 179 is."
The amount will probably be in the $150,000 range, he notes, though there is a considerable range of possibilities. Assuming Section 179 stays low and bonus depreciation remains at $0, he says, it might make sense to use a true lease on farm equipment rather than buying it.
"You can completely deduct the lease payments over a three- or five-year period," Neiffer explains.
Click the play button below for Neiffer's take on Section 179 and bonus depreciation:
....................................

Thank you to the 2014 Top Producer Seminar sponsors:
Premier Sponsors: Agrigold, Apache Sprayers, BASF, Bayer CropScience, Cargill, Case IH, Challenger, Dow AgroSciences, DuPont Pioneer, ESN, Firestone, Koch Agronomic Services, RCIS, SFP, Syngenta, Top Third Ag Marketing


Co-Sponsors: Advance Trading, CliftonLarsonAllen, The Gulke Group, Kennedy and Coe, Michelin, Novozymes, OPI Integris, Soybean Premiums, Wyffels Hybrids

---