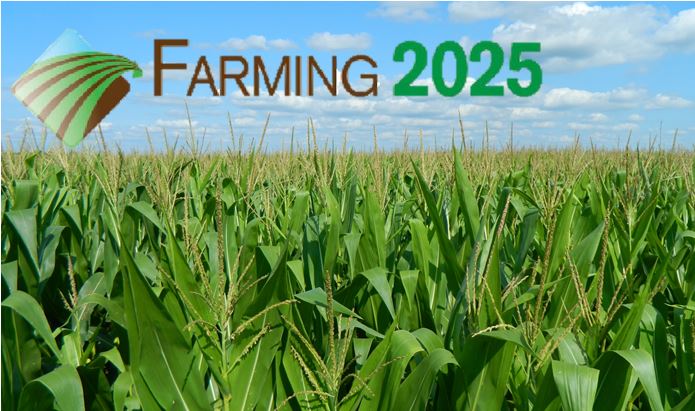 The following information is a Web Extra from Farm Journal. It corresponds with the article "Day of the Daydreamers." You can find the article in Farm Journal's 2013 September issue.
With the help of futurists, the editors of Farm Journal publications, and the journalists at AgDay, the editors at AgWeb.com aim to give you a glimpse into the future of farming—a farm as it may appear 10 years from now. In order to give you the full experience of what the future may hold, we'll be launching a virtual farm in October. Here's what you can expect:

At first glance, the future of farming may not look that much different than today. American farmers will still be primarily growing corn and soybeans. Many will still be raising livestock.
But on closer inspection, you may notice new high-tech tools to help them get the job done. Drones to check crop status and web cameras to look in on grain elevators will be commonplace. Farmers will be running their entire operation from mobile devices.

Robots equipped with lasers may even roam fields, doing combat with insects and weeds.

Unmanned tractors may work the fields. And precision planters will put the right seed in the right place, at the right time—with the help of real-time weather information and big data.
Find out why ag futurist Lowell Catlett thinks smartphones will make weather forecasting more accurate:
Who knows? Farmers may even sprinkle their fields with smart dust, tiny wireless sensors that communicate information about soil or plant health back to computers.

Access to information—whether it be weather data, soil conditions, or cash grain prices—will be instantaneous. A new generation of back-office software will link farms in real time to customers and markets.

We'll know a lot more about the health and well-being of beef and dairy herds in the future. Cattle herds are likely to be more diverse. And many more farmers will use waste by-products to produce energy to run the farm.

We invite you to tour our virtual farm, launching in October, and find out more about the trends coming your way. We'll explore the future of the following areas:
Fields
Farm Office
Machine Shop
Equipment
Grain Bin
Cattle
Dairy

We'll be adding new stories, videos, and slideshows to the website on a regular basis as we continue to gather information and perspective on the future of farming.