An evening explosion rocked the small Texas town of West last night with the force of an earthquake around 8:00 p.m., CT. Several fatalities and numerous injuries have been reported and while the fire is now out, fears of toxic emissions from the facility remain.
Local firefighters responded to a reported fire at the West Fertilizer Company at 7:29 p.m. CT. Thirty minutes after fire crews arrived on the scene, the facility exploded, leveling the four surrounding blocks. The blast damaged up to 75 houses, a 50-unit apartment complex, a middle school and a nursing home. The entire town has now been evacuated as fumes from the fire spread southward.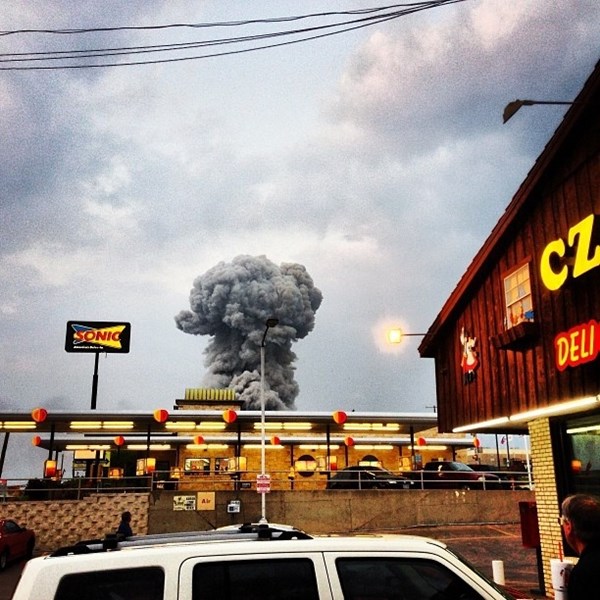 "They are still getting injured folks out and they are evacuating people from their homes," Waco police Sgt. William Patrick Swanton said early Thursday morning. "... we don't know a number that have been killed. ... I think we will see those fatalities increase as we get toward the morning."
At this point, the total amount of fatalities is estimated between eight and 15, with 160 injured. The U.S. Chemical Safety Board has deployed a team of investigators and the Bureau of Alcohol, Tobacco, Firearms and Explosives is on the scene as well, although authorities are quick to point out the incident is still considered an industrial accident, and no foul play is suspected.
"There are homes leveled, businesses leveled; there is massive devastation in the downtown West area," Swanton said, who added authorities are searching house by house and the number of casualties may rise.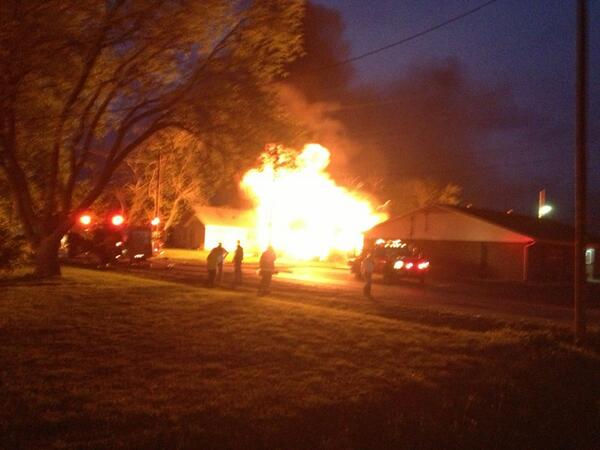 Fire crews subdued the blaze around 11:00 p.m. CT, but search and rescue efforts have been hampered by fears of noxious chemicals and the potential for more explosions at the site. Among the confirmed dead are two paramedics and six firefighters but authorities expect that figure to climb. Initial reports from West EMS Director Dr. George Smith estimated the number of total dead could reach as high as 60 or 70 although so far, less than 10 are confirmed.
Texas Governor Rick Perry released the following statement, "We are monitoring developments and gathering information as details continue to emerge about this incident. We have also mobilized state resources to help local authorities. Our thoughts and prayers are with the people of West, and the first responders on the scene."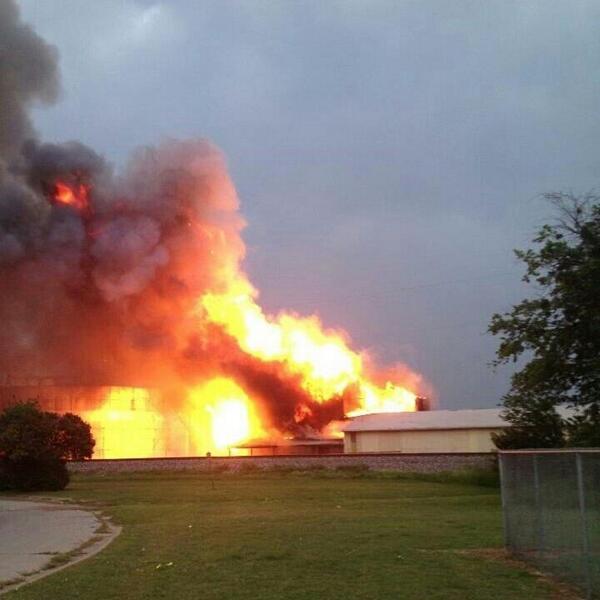 West Fertilizer Company said it stored as much as 54,000 pounds of anhydrous ammonia at the site in an emergency planning report filed to the Environmental Protection Agency, according to the Dallas Morning News. Amy Vaughan, a geophysicist at the U.S Geological Survey, said a magnitude 2.1-degree seismic event had been registered as the explosion occurred. The impact would have generated a shock wave, she said by phone from Golden, Colorado.
The explosion may be the worst since a 2005 blast at BP Plc's Texas City refinery which killed 15 workers and injured more than 100.
---