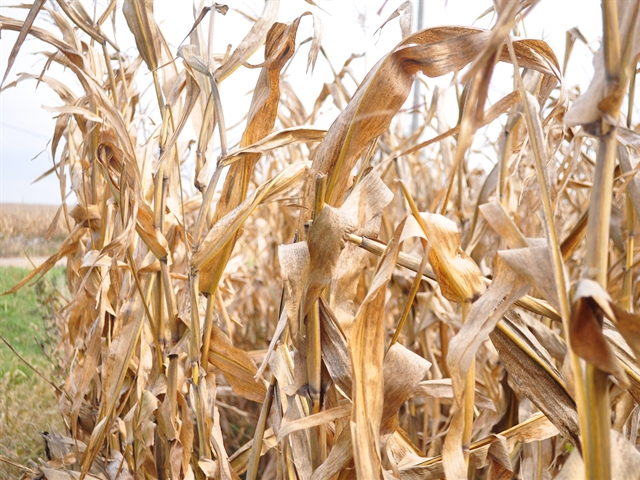 Producers are well aware farming comes with plenty of risks. As commodity analysts look ahead to 2015, there are plenty of concerns. Yet there's also opportunity for producers to anticipate global crop scenarios and plan accordingly to protect margins.
On a bonus segment of the "U.S. Farm Report" Marketing Roundtable, Peter Meyer of PIRA Energy Group and Tommy Grisafi of Advance Trading share their biggest fears for 2015. Click the play button on the video below to watch their complete comments, or read on for excerpts.
Soybeans Without Price Protection
Tommy Grisafi
"My biggest concern is that everybody's going to plant soybeans and not protect the price," Grisafi explains. "It's a no-brainer layup if you work with any spreadsheet or any university numbers, that if you plant beans there's a profit, and if you plant corn there's a small loss. The mathematics of that, and how the final equation works out could change. We can plant a lot of beans and the price can go down, and we could have a scenario where we have a hot June and the price of corn goes up and then we have a nice mild August and we grow a big bean crop. You could see that corn-bean ratio explode due to the weather and planting intentions."
What it means for your marketing plan: Aim to protect prices.
Oil Prices Temper Corn Demand
Peter Meyer
"I'm not a corn demand bull, so I guess that's a component of it, but I'm also worried about corn demand in general," Meyer explains. "I think that what happened was after 2012, the world kind of restocked itself. The Chinese are awash in corn. There's no demand for corn there. The ethanol numbers, gasoline demand is flat. I think they moved the market this year by not buying any corn. When we got down to the lows, where were they? Where was anybody? Who's buying the corn now?"
 What it means for your marketing plan: It pays to understand global factors influencing commodity markets.