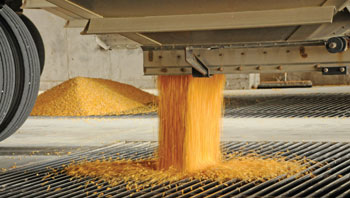 From end-use to acreage decisions, the 2015 corn market hinges on five areas
Farm bill deadlines. Crop insurance strategies. Planting decisions. Farmers are facing a plethora of choices. During Allendale's annual Ag Leaders Conference Series in January, the McHenry, Ill.-based firm offered its take on what farmers need to know as they consider the 2015 corn market:
Ethanol: The party is almost over. Ethanol has been a star on the demand stage in recent months. "We are beating the pants off USDA's full-year goal so far on ethanol," noted Rich Nelson, chief strategist for Allendale. "We do know, of course, these great times aren't going to last." Oil and gas prices are dropping with no clear floor in sight. Ethanol producers are reporting losses of 22¢ per gallon, and stocks are rising. The U.S. is exporting more ethanol, but Brazilian production could cut into that market. 

The bottom line? "On a short-term basis, you can expect a slight drop for domestic corn demand," Nelson said. "On a big picture basis, we have a larger issue to argue with the EPA" regarding the renewable fuel standard (RFS) and ethanol blend requirements.
Livestock: I'm full, thanks. Yes, livestock producers have been feeding cattle and hogs a little extra as meat prices have soared and grain prices have plunged. But that growth in feed usage will probably taper off, especiallyfor corn. "I don't think we'll have any major increases," Nelson said.
Cuba: Don't get too excited. Every agriculture state in the country is salivating at the chance to sell its rice, wheat, chicken and more to Cuba. Not so fast, Nelson said. "Cuba is already an established mature market for U.S. corn," he said, noting the U.S. has been shipping ag products to the island nation since 2001. "Don't expect this Cuba discussion to have any bearing on 2015 and 2016 as far as prices."
Prices: Expect short-term drops. With ongoing concerns about demand, Nelson advised farmers to be prepared for some short-term declines in prices. July corn futures are likely to slip to $3.50 for old-crop corn while December futures for new-crop corn could jump to $4.50 this year before sliding back down to $3.75. "Overall, our numbers on corn are not as bearish as you might expect," he said. "The long-term situation heading into next year will not be too bad."
Acreage: Will soybean acres overtake corn? Everyone wants to know how many acres of corn and soybeans farmers will plant this spring. "If we talk to 10 farmers, we'll get 10 different opinions on what is going to be more profitable to plant," Nelson said. He doesn't expect any major switch out of corn in states such as Iowa, Illinois and Indiana. "For an average producer in a corn-based area that can grow good corn, there's not a big difference in revenue based on current prices," he said.

What factors do you think will be most influential on the 2015 corn market? To share your thoughts on the AgWeb discussion boards, visit http://discussions.agweb.com.