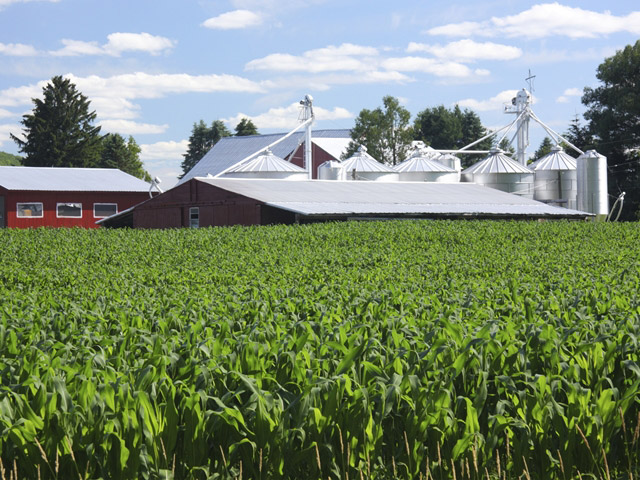 Richard Guse of Waseca, Minn., has been farming for more than three decades, so he's been through a few farm bills over the years.
But as deadlines approach for the 2014 farm bill programs, he is wondering just how this particular version will pan out, given all the unknowns.
"It's very … dependent on your outlook on where prices are headed between now and 2018," Guse notes. "From my perspective, I'm really looking at ARC-county because you're pretty much guaranteed a payment in '14—a pretty good payment—and a little less in '15."
Listen to part 1 of Pam Fretwell's conversation with Guse here:
With corn prices hovering around $4, he thinks that is a better bet financially. "People are wondering how they are going to cash-flow the '15 crop, so I think it's going to be important to take that cash when it's available," says Guse. "It appears to me if you sign up for the PLC, and the right things happen in the market, you may never get a payment on this program."
He's leaning toward ARC for soybeans as well, unless prices take a serious turn for the worse before the March 31 program deadline. "If I was going to do the PLC at all, I would do the PLC on soybeans," Guse says. "However, I'm not bearish enough to do any PLC" right now.
Listen to part 2 of Pam Fretwell's conversation with Guse here:
Is Guse concerned about making the wrong decision? This veteran farmer says you have to just do your homework and move on. "It's complicated," he says. "It takes a lot of research to figure out which way you should go, but once you make the decision, you can't look back and say woulda coulda shoulda. It's the right decision. You made it. You gotta live with it."
What farm commodity program do you think you'll choose for your operation? Discuss the 2014 farm bill with fellow growers on the AgWeb discussion boards.