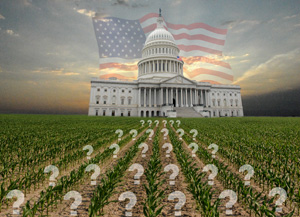 In addition to expansion intentions, Dairy Today also asked several other questions on the 2014 farm bill, dairy exports and climate change.
About a third of respondents plan to participate in the farm bill's new Dairy Margin Protection Insurance Program. A fourth say they won't, while 40% don't know because they don't have enough information.
That level of intended participation is fairly consistent across herd sizes. The only exception is those herds with 3,000 or more cows. Here, 42% say they plan to participate, a fourth say they won't and just a third are unsure.
The survey also asked whether respondents felt dairy exports would continue to grow, have peaked and leveled off or will decline in the next few years. Nearly 60% feel exports will continue to grow, a third believe exports will level off and just 10% say exports will decline.
As for climate change, 39% remain skeptical that climate change is real, 37% say it is real but not having an impact on crops, and a fourth say it is real and impacting their crop production.