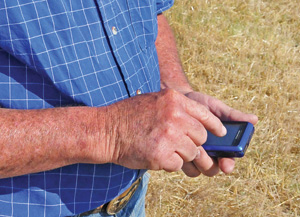 To aid farmers and ranchers, the American Farm Bureau Federation developed four short educational videos about the hot trend of data analysis tools and technologies currently saturating the industry.
"Modern data technology offers great benefits for America's farmers and ranchers, but these new advantages don't come without some risks," says AFBF president Bob Stallman.
In the videos, senior director of congressional relations for AFBF Mary Kay Thatcher answers four critical questions about Big Data:
1. Who owns my data?
2. Is there more than one kind of ag tech provider?
3. What questions should I ask my ag tech provider before I sign the binding contract?
4. What big data concerns for farmers probably can't be resolved?
"Farmers must understand the issues being raised now, before they sign an agreement with an ag tech provider," Thatcher says. "Ownership of data is often misunderstood, but this educational tool is an important introduction for farmers and ranchers considering signing on with ag tech providers."