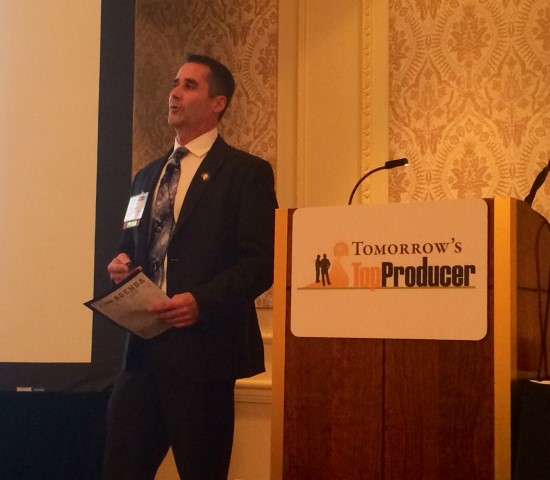 A good, positive attitude will be key for young producers to excel in the coming year, advises Chris Barron, Iowa producer and farm business consultant.

"Really be thinking about what things you can change and what things are controllable," Barron says. "Start to focus on those things. There are certain things with the marketplace and the environment that we're in right now, it looks a little bleak and can impact your attitude."
Consequently, Barron says, young producers might end up making decisions they wish they could change in hindsight.
---
Chris Barron Q&A at 2015 Tomorrow's Top Producer
---
"When we get into the position that we're going to be buying insecticides or herbicides, or some of the things we think, 'Well, we can cut back on some of those expenses, we want to be really careful that when we make choices to cut cost that we don't impact yield. Yield is the No. 1 key to profitability."
Additionally, recognize each farm has a unique mix of generational attitudes that can impact performance. Barron recommends understanding the guiding principles of each business partner to achieve better communication and greater profits.
To read more news and find additional information on the Top Producer Seminar or Tomorrow's Top Producer events, visit www.TopProducerSeminar.com.
....................................
Thank you to the 2015 Top Producer Seminar sponsors:
Premier Sponsors: Advance Trading, Apache Sprayers, BASF, Bayer CropScience, Cargill, Case IH, Dow AgroSciences, DuPont Pioneer, ESN, Farmers Business Network, Firestone, John Deere, New Holland, Top Third Ag Marketing, Verdesian
Co-Sponsors: CliftonLarsonAllen, Conservis, The Gulke Group, K-Coe Isom, Soybean Premiums, Wyffels Hybrids
Supporting Sponsors: FarmLink