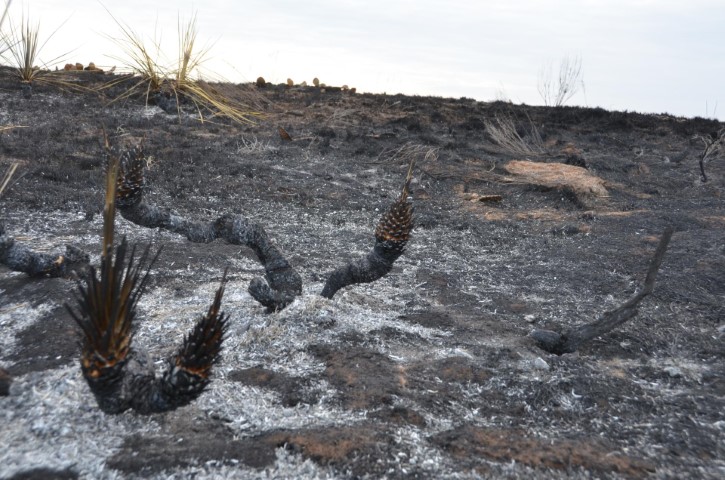 Only a few weeks into the Drovers/Farm Journal Foundation Million Dollar Wildfire Relief Challenge, farmers and ranchers across the country have given more than a quarter of a million dollars of their own money to help those hit by the High Plains wildfires in March.
By May 9, nearly 400 donations had been made online or by mail totaling $255,217.61. And it's clear they came from the heart: Some gifts were for $10 or $12, accompanied by handwritten notes, while many donations were for more than $1,000. One business, Columbia, Mo.-based IMMVAC, Inc., pledged $150,000 to the cause.
The total doubles to $510,435.22 when matching funds from the Howard G. Buffett Foundation are included.
The money will help ranchers replace the thousands of miles of fence lost when wildfires swept through Kansas, Texas, Oklahoma and Colorado, destroying cattle, buildings, homes, machinery and scorching 1.6 million miles of ground.
The Buffett Foundation agreed to match all donations to the Million Dollar Wildlife Relief Challenge dollar for dollar until July 31, up to $1 million. The Working Ranch Cowboys Association (WRCA), a highly respected, national non-profit, will administer the funds.
That means the Drovers/Farm Journal Foundation Million Dollar Wildfire Relief Challenge has the potential to raise at least $2 million to help ranchers rebuild after the historic fires.
"Farmers and ranchers are among the most compassionate and generous people in the world, and we had no doubt they would want to help their neighbors in need," says Charlene Finck, Chief Content Officer of Farm Journal Media and President of the Farm Journal Foundation. "While we are grateful for their generosity, we also know there's a lot of expensive work to be done helping ranchers rebuild, so please keep spreading the word about this outstanding opportunity."
 For more information on the challenge and to donate, please visit www.wildfirerelieffund.org.