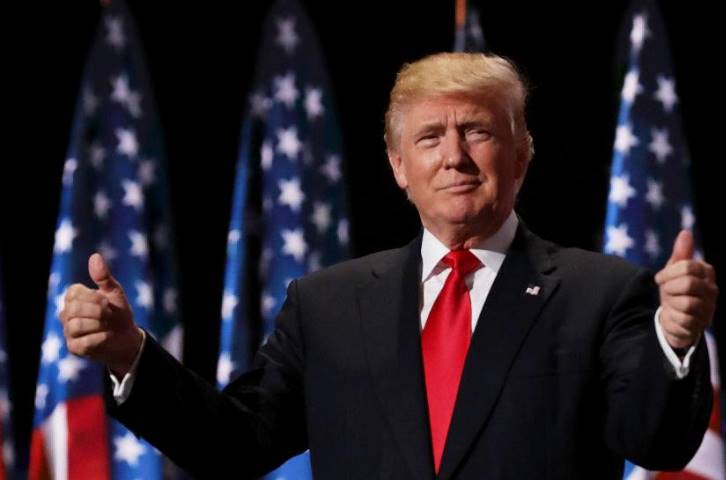 By some estimates, the Trans-Pacific Partnership (TPP) would have provided an annual $4.4 billion boost to U.S. agriculture. President Donald Trump says he can do better, signing an executive order Monday morning to leave trade deal negotiations.
The news agitated several farm groups, who responded with a series of statements. Among them, the American Soybean Association expresses "significant concern" following the announcement.
"Trade is something soybean farmers take very seriously. We export more than half the soy we grow here in the United States, and still more in the form of meat and other products that are produced with our meal and oil," says ASA President Ron Moore, who farms in Roseville, Ill. "The TPP held great promise for us, and has been a key priority for several years now. We're very disappointed to see the withdrawal today."
Meantime, the National Cattleman's Beef Association (NCBA) says American cattle producers are losing around $400,000 in sales every day without TPP enacted.
"TPP and NAFTA have long been convenient political punching bags, but the reality is that foreign trade has been one of the greatest success stories in the long history of the U.S. beef industry," according to NCBA president Tracy Brunner. "We're especially concerned that the Administration is taking these actions without any meaningful alternatives in place that would compensate for the tremendous loss that cattle producers will face without TPP or NAFTA."
Several members of the U.S. House and Senate also made their concerns known.
"I am disappointed in today's executive action to withdraw the United States from TPP," says U.S. Senator Joni Ernst (R-IA). "With one in five jobs in Iowa dependent on trade, access to new markets is critical to our state's economy."
Agriculture rarely speaks with one voice, however, and several groups are also on record being against the TPP, including the National Farmers Union, the Community Alliance with Family Farmers and the Red River Sugarbeet Growers Association. The TPP was "deeply flawed" in several ways, argues NFU President Roger Johnson.
"This trade agreement would have done very little, if anything, to lessen the impact of our vast trade deficit, provide actionable oversight of unfair market practices such as currency manipulation, or protect American jobs," he says.
Meantime, RRSGA executive director Duane Maatz told U.S. Farm Report last October the TPP is a "double-edged sword for certain commodities."
If successfully negotiated, TPP would have represented about 40% of the world's economy. The other 11 member countries may still choose to complete negotiations, even without the U.S. on board. And it's widely speculated that China may move in to fill that U.S. shaped hole by hammering out its own trade deal called the Regional Comprehensive Economic Partnership.
Farmers hoping for a fast replacement negotiated by Trump will have to be patient, according to Farm Journal Foundation senior policy adviser Stephanie Mercier.
"He says he's going to get a better deal, but he hasn't indicated what that means yet," she says. "These things take time. It could take two or more years—if it happens at all."
Want to learn more about how the TPP would have affected agriculture? Catch up by watching U.S. Farm Report host Tyne Morgan's October 2016 report.
AgDay-TPP Stopped with Executive Order-