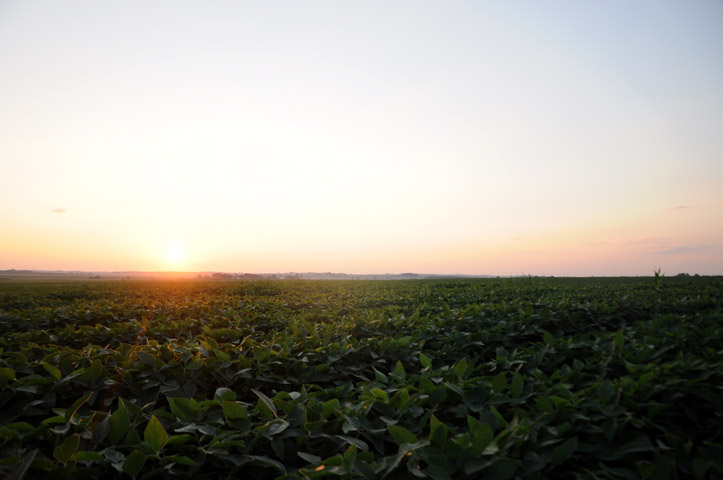 Drought and stagnant farm prices aren't helping the rural economy, or the latest Rural Mainstreet Index (RMI) from Creighton University. The July survey of rural bankers saw its largest one-month decline since the Great Recession of 2008.
After a couple months of movement to the upside, the confidence that rural America showed earlier in the year has quickly plummeted.
Loan volumes have surged to their second highest level in the survey's history. On average, bankers think roughly one in six farmers will see negative cash flows in 2017, an improvement since 2016.

Agricultural equipment sales remain in negative territory, the price index for farmland and ranchland dropped to remain at negative levels for a 44th-straight month.
These trends are being echoed from other corners of the industry. A joint survey from the American Bankers Association and the Federal Ag Mortgage Corporation found nearly 90 percent of ag lenders believe farm profitability is down over the last year.
While 60 percent of borrowers are currently profitable, the survey found roughly half of them are expected to stay profitable through the rest of 2017.
"What we see in farmers is a little bit of hunkering down," said Todd Van Hoose, president and CEO of the Farm Credit Council (FCC). "We're seeing farmers very focused on financial outcomes, and we're encouraging our lenders in the farm credit system to get out there early, talk to people to help them understand what the financial situation is going to be."
"We've got some long-term financing that's set our farmers up to withstand these times," said Mark Cade, financial char of the board of directors for Compeer Financial.
Lenders in the Corn Belt expect 55 percent of their customers to remain in the black through 2017. Even though it's tougher in the Plains states, less than half of customers will stay profitable through the year.
"We've got a lot better management in place since the 80s," said Van Hoose. "We've got a lot stronger capital base. We're prepared to weather this storm and support our customers."
Watch how you can still stay profitable during tough times from Mike Boehlje, professor of agricultural economics at Purdue University, at Tomorrow's Top Producer on AgDay above.
7/21/17 Reactions to Poor Farm Economy