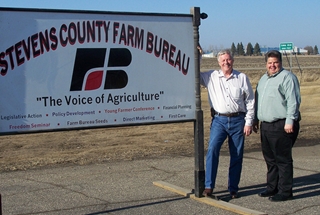 U.S. Representative Collin Peterson is banking his re-election on the sugar beet.
Peterson has been a reliable friend to the industry, which supports 14,000 jobs in his Republican-leaning House district, and it has helped the Minnesota Democrat win a dozen campaigns. He even rallied Democrats to back a sugar-supporting farm bill more popular among House Republicans than his own caucus.
This year might be different.
Republicans are gunning for him along with four other House Democrats whose constituents voted for Republicans in the past three presidential elections. They're preparing to spend millions on a handful of races because so few seats in the House of Representatives are truly up for grabs.
The challenge to Peterson underscores how in Washington's hyper-partisan atmosphere even someone like the veteran lawmaker -- no big-government Democrat and someone who has shown a willingness to work with Republicans -- isn't safe.
The Republican Congressional Campaign Committee said it will run $2.8 million in television ads against Peterson and another incumbent Democrat in the Minneapolis and Fargo, North Dakota, media markets. That compares with the $1 million Peterson has raised and the $489,569 his Republican opponent, state Senator Torrey Westrom, had collected by July 23.
Peterson's district is rated as "leaning" Democratic, a notch better than a toss-up.
Going Local
So how is he trying to survive? He's going local.
That means emphasizing his work to save U.S. aid for sugar beets from his cost-cutting colleagues.
Peterson has spent 24 years in Washington protecting the sugar-beet crop, which generates $3 billion in annual economic activity in his western Minnesota district. He's touting that record in appealing to voters, 54 percent of whom backed Republican presidential nominee Mitt Romney in 2012.
"Collin Peterson is part of an increasingly rare breed as someone whose party label doesn't matter as much as his effort on behalf of specific constituency groups," said David Wasserman, who rates House races for the nonpartisan Cook Political Report in Washington.
Minnesota grows about two-fifths of the nation's crop, putting sugar from Peterson's 7th Congressional District on almost every American plate.
Peterson's district, about the size of South Carolina, has received almost $7 billion in farm subsidies since 1995, the sixth most of any district. That's according to the Washington- based Environmental Working Group, which tracks the payments.
Corn, Soybeans
Farming defines the towns that dot the region's two-lane highways. Along with beets, the district is the nation's biggest producer of turkeys and the fourth-biggest of corn and soybeans.
As the top Democrat on the House Agriculture Committee, Peterson helped persuade 88 of his colleagues to support the trillion-dollar farm bill that passed Congress in February. It was a tough vote for many of his allies because the legislation cut food aid for the poor.
Peterson helped convince members of his caucus to accept reductions that were one-fifth the size of what House Republicans had backed in an earlier version of the law. He also backed additional work-training aid in the bill as a bipartisan way to address concerns about the program not doing enough to encourage employment.
Food-Stamp Program
"We value work, and we want to put people back to work," Peterson said today at a House Agriculture Committee hearing, in a statement applauding pilot work projects under the food-stamp program.
The ability to generate bipartisan support is increasingly rare in Congress, Peterson said in an earlier interview.
"You have very few people willing to look at anything other than in a partisan way. That's what the American people are frustrated with," he said. "You've got to get more people who don't follow the party line."
The 70-year-old lawmaker revels in farm-policy details. At a stop in Canby, a town of 1,800 people near the South Dakota border, Peterson discussed regulations and water grants with a farmer in his field.
The congressman refers to "damn environmentalists," a sign of an independent streak that soothes some voters. Peterson also reflects his constituents in his opposition to gun control and support for abortion restrictions.
His opponent, Westrom, 41, says he'll protect the sugar industry just as vigorously. "I will be a tireless advocate for the same, steady farm policy," he said.
Raising Prices
The U.S. sugar program raises sweetener prices for consumers as much as $3.5 billion a year, according to an Iowa State University study, by restricting imports and providing financial aid to farmers when prices are low.
Advocates say it's necessary to keep U.S. growers afloat against lower-cost producers such as Brazil and Mexico. The program has been criticized as wasteful spending by Heritage Action and Taxpayers for Common Sense, Washington-based groups that advocate a smaller federal government.
Peterson has worked to expand sugar aid. He pushed through a more favorable price trigger for subsidies and created a "sugar-to-ethanol" program in the 2008 farm bill. Such programs will cost taxpayers $629 million over the next decade, according to the Congressional Budget Office, with much of that money going to Peterson's district.
Political Donations
The sugar-beet industry isn't shy about political giving. American Crystal Sugar Co., which through an affiliate supplies about one-quarter of U.S. sugar demand, is the largest agribusiness donor to congressional campaigns, according to the Center for Responsive Politics in Washington. The company based in Moorhead, Minnesota, gave $1.8 million through July 21, four times as much as better-known Deere & Co. or Monsanto Co.
"There's been no one more important to us than Collin Peterson," said Kevin Price, a lobbyist with American Crystal. The company's employees have given $10,500 to his campaign and nothing to his challenger, according to the Center for Responsive Politics.
About one-third of Peterson's funds come from agribusinesses, including dairy producers, crop insurers and rural bankers.
Peterson said in an interview that he had been considering retirement but sugar-beet industry leaders urged him to run again.
"The sugar guys went ballistic" when he said he might quit, he said. "There's still work to be done."
'Lost Touch'
Westrom comes to the campaign with a compelling personal story: After losing his sight in a car accident on his family's dairy farm at age 14, he is the first known blind person to serve in the Minnesota legislature.
Peterson has "lost touch with the values that we in the 7th congressional district hold dear," Westrom said. His evidence: The incumbent's earlier votes to make California Representative Nancy Pelosi speaker of the House. Westrom's leading donors are Republican leadership political action committees.
"He takes the vote from his conservative district and votes for liberal leadership," Westrom said before shaking hands with prospective voters at the Douglas County Fair in Alexandria, Minnesota.