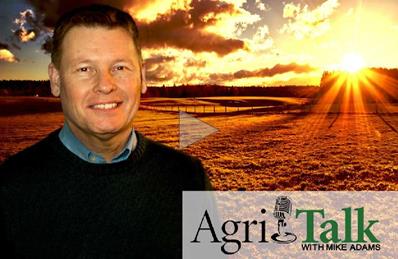 The Senate is prepared to move quickly on a five-year farm bill once a conference committee is in place, Chairman Debbie Stabenow of the Senate Agriculture Committee says. But it will be a challenge to get that committee in motion by Oct. 1, which will put some programs in jeopardy.

"If we go beyond Oct. 1 and don't get a farm bill, livestock disaster assistance doesn't happen again this year," Stabenow tells AgriTalk.

Congress also needs to act to ensure a final farm bill complies with World Trade Organization requirements to avoid retaliation and penalties. In August, Stabenow and Agriculture Secretary Tom Vilsack visited Brazil, whose relationship with the U.S. has been in the spotlight because of a dispute about cotton subsidies.
---
Click play below to hear AgriTalk's full interview with Stabenow:


---
"If nothing's changed as of Oct. 1, the secretary indicated he won't be able to make the full cotton payment that's under the WTO agreement," Stabenow says. "Then secondly, we've got to make sure that all of our members in the House and Senate understand this is a real issue. We can resolve it."

Stabenow says the Senate will work to tackle "legitimate waste, fraud and abuse," but that doesn't mean trimming $40 billion from the food stamps program, as the House has proposed.

"Crop insurance is there when there's a disaster for farmers, and food assistance is there when there are disasters for families," she says. "We're going to treat disaster-assistance programs the same way. The good news is that the (Congressional) Budget Office tells us that actually 14 million people are going off of the nutrition program, off of stamps, in the next 10 years the right way. The economy's improving; they're going back to work."

A farm bill will be completed, and not through an extension, Stabenow adds.

"I'm not supporting an extension of subsidies that we have had almost 70 people in the United States Senate say taxpayers shouldn't be paying for, that a majority of the House has said we shouldn't be paying for. We're not going to continue the policies that we have changed."