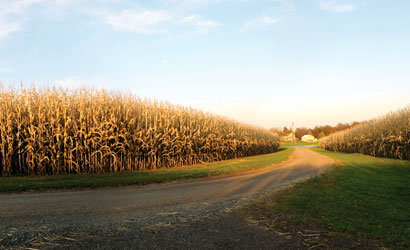 By Jennifer Foden Wilson
Dennis Riling never thought he'd be a farmer. The veteran satellite communications operator in the U.S. Marine Corps found himself making $8 an hour three years after returning from Iraq. 

"We sold almost everything we had except clothes, a bed and my three-year-old daughter's crib," Riling recalls. "We barely had enough money for food after we paid rent." 

So when Riling's wife heard about a community-supported agriculture program in which participants could work on a farm for a week's worth of produce, he took interest. 

He enrolled at a college to pursue a degree in horticulture and commercial crop production. Now, he owns the indoor farm VEG-E Systems in Pennsylvania.

Although Riling's experience doesn't involve corn or soybeans, the lesson for row-crop farm managers is a valuable one: Many veterans want to work in agriculture, and they can add significant value to a farm team. 

The hiring pool is substantial. In the past 10 years, almost 1 million Americans from rural communities have joined the military. 

"Veterans certainly have skills relevant to farming and agriculture that they obtained in the military," says Ed Cox of the nonprofit Farmer Veteran Coalition, which connects veterans to agriculture jobs. Those skills include work ethic, leadership abilities and technology experience. 

Be aware that some veterans might require physical and mental health support when transitioning into a career in farming. To facilitate those needs, the U.S. Department of Veterans Affairs provides benefits, and national organizations such as AgriAbility can help farm workers with assistive technology. 

At the same time, producers should treat veterans like any other member of their team.

"The best place to start with a farmer-veteran is to not assume that there are personal problems that need to be addressed, but rather to be alert to opportunities for support," says Gary Matteson, Farm Credit Council's vice president for young, beginning and small-farmer programs and outreach.

Veterans entering agriculture can also use provisions for funding and business development in the 2014 farm bill. They include cost-sharing programs, micro-loan assistance and value-added producer grants. 

Producers can identify qualified veterans by updating outreach materials. "Promote that the farm is veteran friendly," Riling says. Post jobs to social media and websites such as aghires.com, growingveterans.org and farmvetco.org. "Farm operators can also attract military veterans as employees by offering a commitment for a certain period of time, much like signing up for the military," Matteson adds.