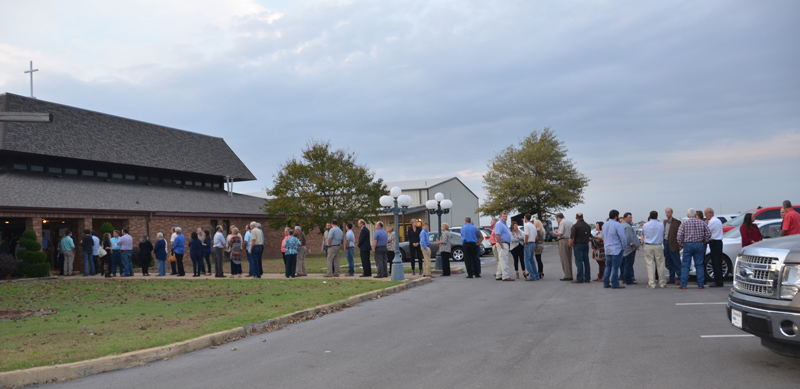 The night of Mike Wallace's visitation, the line of mourners not only spilled out the door of the 1st Baptist Church in Monette, Arkansas. A line of visitors snaked across the packed parking lot and into the pastor's yard, waiting to offer condolences and say goodbye to a man known as compassionate, caring and a good steward of the land.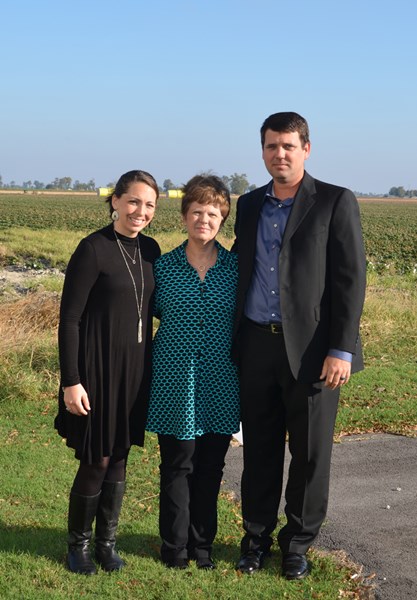 Arkansas farmer Michael Dean Wallace, 55, was found shot to death the night of Oct. 27 outside of Leachville, Ark. Mississippi County Sheriff Dale Cook says the shooting occurred after a dispute over Dicamba herbicide drift that Wallace had claimed damaged his crops. Mourners packed the Monette church for his funeral on Friday, and gathered the evening before to pay their respects to the Wallace family.
Wallace farmed close to 5,000 acres of soybeans and cotton in northeast Arkansas, and was an early adopter of cover crop practices.
Pastor Rusty Bird officiated Wallace's Funeral Friday morning and told those gathered he considered Wallace not only a church member, but a friend. Bird said Wallace was a hands-on farmer who didn't manage his employees from the table or the truck. He liked to get out into the fields and truly led by example.
Flowers filled the church in an outpouring of support for the family. Among those in attendance were high school friends, people who had worked with Wallace, and people who had only met the man once or twice. Friends said he made an impact on everyone he met.
Wallace is survived by his wife of 36 years, Karen Wallace; his daughter and son-in-law Kimberly and Todd Baumgartner; son and daughter-in-law Bradley and Michele Wallace. He had three grandchildren, with another on the way in February.
"There wasn't a greater man, or more honest man," said Elaine Simmons, who rented farmland to Wallace. "He farmed my land for 20 years. He's the very best kind of farmer, he took care of business. I completely trusted him."