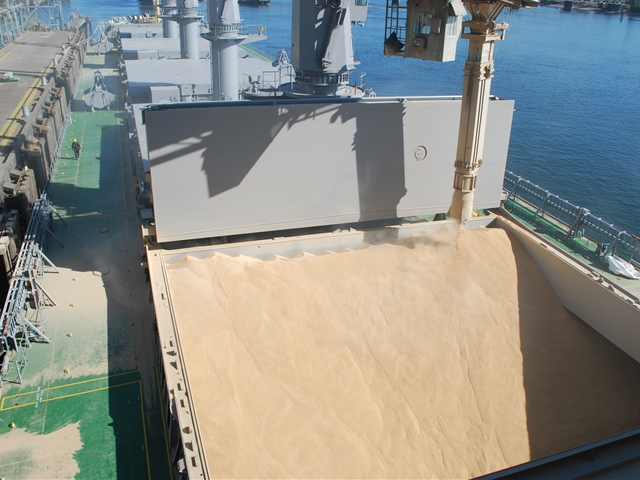 In what's becoming a long and complex legal battle, more than 2,000 farmers now are suing Syngenta for financial losses they claimed they suffered when the seed company marketed its Agrisure Viptera, MIR 162, trait before it was approved in China.
In September, a federal district judge in Kansas City, Kansas, cleared the way for federal lawsuits on behalf of farmers and grain handlers who believe they suffered financial damages after China in 2013 rejected some U.S. corn exports due to the presence of Viptera before the variety had been approved for import by the Chinese.
(In addition to the consolidated federal lawsuit, there are also a number of state lawsuits pending against Syngenta regarding Viptera corn.)
Plaintiffs contend the rejection of 131 million bu. of corn interrupted trade and lowered commodity prices, costing farmers what the National Grain and Feed Association estimates was as much as $3 billion.
Syngenta says it didn't need approval from China before releasing Viptera, however. According to the company, the law required approvals from only trade partners Canada and Japan before corn could be commercialized in the U.S.
However, when the Viptera corn got mixed into the main supply, its presence technically limited the number of countries where that corn could be legally exported, since several countries had not yet approved the trait, according to Kristen van de Biezenbos, assistant professor at Texas Tech University School of Law.
Seed technology companies typically wait until they have trait approval from "key export markets" before commercialization to avoid contamination and export limitations, she said.
Syngenta says China was not considered "a key export market" in 2010, when the trait was commercialized for the 2011 crop year. The company had submitted the trait to approval for China in 2010; the U.S. approved it for planting that same year.
In addition, Syngenta attorney Michael Jones says, at the time the corn was rejected, China had accepted corn with Viptera for two years. "Which makes clear that China's decision to reject U.S. corn was not about Viptera, but its own political motivations," he says.
Looking ahead, Jones says the outcome of these lawsuits could discourage future trait advances. "Under the theory of the lawsuit, before a GMO product could be sold in the U.S., it might require approval from all countries—Russia, Syria or even Iran for that matter," Jones argues. "Even if the country is engaged in a trade dispute with the U.S., as was the case with China."
Farmers who believe they were hurt financially claim Syngenta misled them.
"Syngenta said [China] would approve of corn that had never been approved," says attorney Jayne Conroy of Simmons Hanly Conroy in Illinois. She is a plaintiff's attorney representing cases that have been filed against Syngenta and is also a member of the plantiffs' executive committee for the federal cases that have been consolidated in Kansas. "We have farmers file every day. We have farmers in 22 states and we're in the millions of acres of corn."
China in 2014 approved the Viptera trait, which protects against lepidopteran insects such as corn earworm and Western bean cutworm, for import.
"A large corporation basically lied about their product and caused significant economic damage to the U.S.," Conroy continues. "The entire case is going to boil down to what Syngenta said and who heard it." Corn was shipped at a great expense only to get turned away and when it did, 85% of it had nowhere to go, she says. The plaintiff farmers believe they should be paid for the damages they incurred, regardless of the trait's approval in the U.S., since China's market resulted in a more than 130 million-bu. loss.
 "This is by far the largest agricultural lawsuit we've had in the U.S.," Conroy says.
When presented with Jones's remarks regarding Syngenta's defense, Conroy and her firm representing plaintiffs in the case declined to comment.
The case also involves claims of cross-contamination. Some farmers claim their non-Syngenta corn was cross-pollinated or contaminated in storage, according to law professor van de Biezenbos. This meant farmers who did not plant Viptera were still unable to sell their grain, much like they would be if they had planted the product themselves.
"The question comes down to whether a reasonable company, knowing what Syngenta knew about Chinese approval and cross-contamination risk, would have released a product at the time and in the manner that did," she says."
Have you considered joining the Syngenta lawsuits? Why or why not? Let us know in the comments.