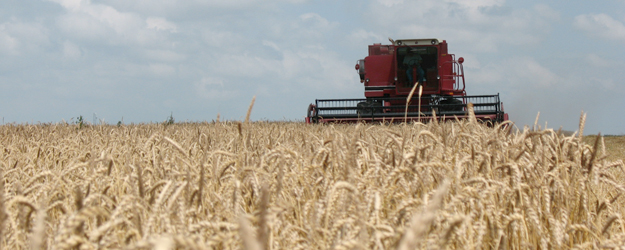 Last week, the average national yield, on 10,712 acres, was 56.88 bu./acre.
Highest yield reports include 160 bu./acre on 30 acres in Logan County, Okla., and 130 bu./acre on 400 acres in Minidoka County, Idaho.  
Many states still have a long way to go with wheat harvest, so the final average yield has yet to be determined. As of June 10, USDA estimates 35% of the country's winter wheat crop is harvested. Last year at this time, 9% was harvested.
Farmers in Arkansas and Oklahoma are nearly done harvesting, while farmers in Colorado, Idaho, Michigan, Montana, Oregon, South Dakota and Washington have yet to start, according to USDA's report.
What Farmers Are Saying
According to wheat comments to
AgWeb's Virtual Wheat Tour
, many farmers are satisfied with this year's crop. Here are some of their reports:
Adams County, Neb.: Most crops are excellent. What little wheat there is, is poor to very poor for those who are dry your crops haven't lost yield yet corn rolls to protect itself saves water use as far as beans go early drought actually adds yield if it rains in July and August.
Southeast Indiana: Extremely dry. Only cooler than normal temps have saved us from extreme yield loss. Wheat looks like it will be ready in 7-10 days, 2 weeks ahead of normal.
Nez Perce, Idaho: Winter wheat heading and continues to rain. We are applying rust control in light of first showing of rust. Yields could be exceptional--one month+ left.
Huntingdon County, Pa.: The wheat is just starting to show some sign of turning yellow, which is a couple weeks early for here. With all the rain, there is some concern of head scab or mold.
Barber County, Kan.: Wheat is 50% done here. We hit a pocket where yields are higher than normal. Nearby, yields drop off quickly to well below average. We sprayed all of the irrigated wheat with fungicide and 2/3 of the dryland also. We got into some that was not sprayed and saw a 5-10 bu./acre decrease in yield.
Blaine County, Mont.: Several hard frosts last two weeks of May will compromise yields on winter wheat. Winter wheat is from flagging to heading. Spring wheat from 5 leaf to still in drill, depending on rains/snow in May. 30s last week with areas of snow, 90° with wind today.
---