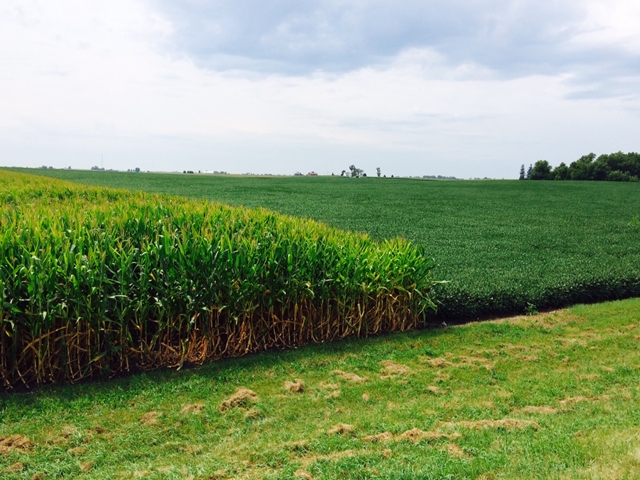 American row-crop farmers, facing a third year of negative margins, will need to cut production costs if they want to maintain access to capital, according to a report by Rabobank, a Dutch banking and financial services company.
The next several years will be tough because farmers can only survive one or two years of negative income and still have access to operating capital and loans, the report noted.
As a result, producers will have to use cost-cutting strategies instead of focusing on crop volume to stay profitable, according to the report, "Farming the Efficient Frontier,"  by the Rabobank Food & Agribusiness Research and Advisory Group.
With the costs of seeds, pesticides and fertilizer limiting profitability, and markets sliding or moving sideways, farmers should avoid the mistake of planting too many acres, the report concluded.
Why? Because thanks to more and more farmland being rented, land is now the  "single largest expense item on most crop farm income statements," making it a focus of cost reduction, according to the report.
"In 2016, we estimate that land for the median Midwestern farm business represents more than 47% of the crop value," the report said. However, "over time" farmland value is projected to drop to 40% of the crop value, the report noted.
Farmers will need to do even more than just focus on crop production in order to survive, the report concluded. "In the absence of significant working capital, the future survival of farm businesses will rely on generating both working and growth capital through finance or outside equity investment," the report advised.
Prices of corn, soybeans and wheat are projected to stay in their current range because of a global oversupply, the report observed.
Commodity volatility over the last ten years "can be explained by a surge in new uses of crops, such as ethanol and biodiesel, combined with growing global demand from developing economies like China and India," the report said.  However, since 2013, acreage expansion and three years of bumper crops have pushed U.S. supply to exceed demand and created a global glut.
Using a five-year forward model, the report forecast flat to lower price for wheat, a 3% to 8% increase in corn prices, and consistent export growth for soybeans  in the range of 150 million to 200 million bushels through 2020 because of strong demand from China.
Domestic demand for feed grain should also remain strong, the report observed.
AgDay - Rabobank: Cutting Costs Key to Profitablilty in Long-term Down Markets - 8/5/16