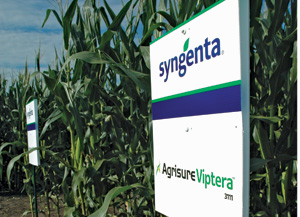 Following news of ChemChina's acquisition of Syngenta, a farmer panel joined Mike Adams on AgriTalk to discuss their initial reactions. They weren't so much cautiously optimistic as they were just plain cautious.
"I don't know that I know enough about it to definitely be suspicious, but my gut says to be suspicious when China is involved," says Indiana farmer Don Lamb. "It's also hard to tell what's progress and what's not progress when it comes to mergers and acquisitions. It makes me nervous – there's many times it doesn't work out for the end customer."
California cattle producer Jack Lavers speculates that the acquisition has a lot to do with China's position as a potential leader in world food production.
"We are the world's food source," he says. "China is really trying to figure out how they're going to be a competing world food source around the world, and of course feed their population at the same time."
Listen to the entire farmer panel conversation:
Angie Setzer, vice president of Grain Citizens, says farmers have every right to have mixed feelings over the acquisition, especially in light of China's prior rejection of grain containing Syngenta's MIR 162 trait.
"They were caught up in what could be considered a political hot potato when it came to GMO traits, their acceptance, prices and a perceived overabundance of Chinese corn holdings," she says. "While I feel the drop in market prices at the time wasn't centered on the Chinese rejections, it definitely didn't help lend us any support in value at a time when it was so desperately needed," she says.
Setzer also has mixed feelings about the eventual outcomes. On one hand, it could lead to faster approvals of certain traits abroad. But will it fuel improved Chinese production? If so, that could lead to major changes in world supply and demand that could dampen future commodity prices.
"At this point, I think the biggest benefactors of this deal are Syngenta, their stakeholders and the Chinese government," she says. "What it means for the U.S. farmer when it is all said and done will remain to be seen."