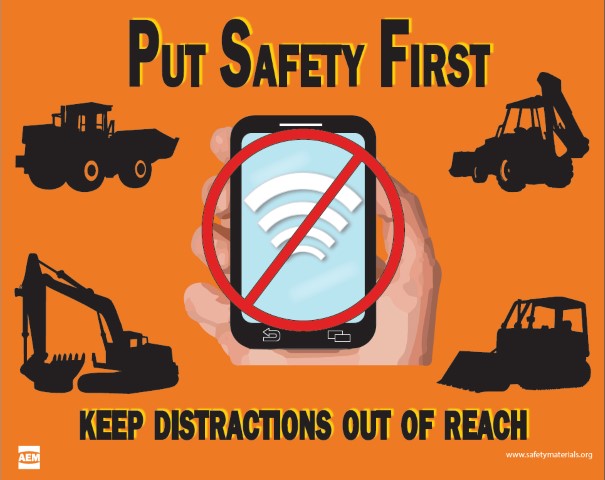 It's easy to convince a person that texting and driving is a bad idea. All it takes is sharing a little math – did you know looking at your phone for 5 seconds while driving 55 mph is like driving blindfolded for the length of two football fields?
But is farm equipment safety more of a gray area? The speeds are slower, and features like autosteer certainly make it tempting to eye your iPhone instead of the corn field.
But numbers don't lie – several hundred fatalities occur on U.S. farms each year, with tractor accidents consistently occupying the No. 1 cause of fatal injuries. It remains enough of a concern that the Association of Equipment Manufacturers (AEM) and the Mine Safety and Health Administration (MSHA) just developed a joint safety alert urging equipment operators to "turn off your cell phone while operating off-road equipment."
"We know in today's connected world that it's more important than ever to remind workers to focus on the job and be alert and aware and mindful of their environment and safety," says Mike Pankonin, AEM senior director of technical and safety services.
Joseph A. Main, MSHA assistant secretary for mine safety and health, adds: "Cell phone usage on the job is a dangerous distraction and can lead to injury or death. Using a cell phone while operating mobile equipment takes your eyes off the road, your hands off the wheel and your mind off the task."
The AEM/MSHA initiative includes a printable handout for equipment operators. For additional AEM safety materials, visit http://bit.ly/28WvFL4.