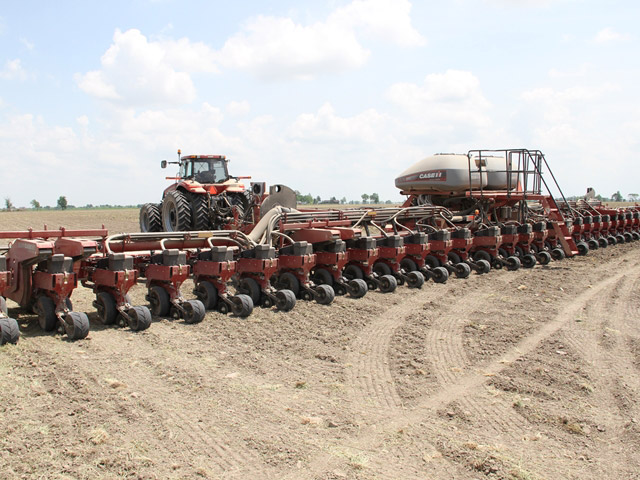 U.S. farmers are delaying purchases of inputs for spring as they sort out which crops they'll plant, says Davis Michaelsen, editor, Pro Farmer Inputs Monitor. That's a shift from recent years, when producers normally have their planting plans mapped out.

"There are a couple of different factors working into that, and one of those is the lack of field work that got done in the fall," Michaelsen explains on during the Pro Farmer Profit Briefing segment on "AgDay". "That's allowing farmers to just take a little bit of extra time before they make that final decision on their acreage mixes."
One important obstacle to decision-making is the price of those nutrients.
"What scares me right now are reports coming that the situation really isn't improving," Michaelsen relays. "Phosphate prices are higher right now because of higher wholesale ammonia, and of course that bleeds into nitrogen as well. Since 70% of our nitrogen is imported, the U.S. natural gas price really doesn't help us out much there.
"When we're looking ahead into springtime and then of course up into harvest '15 and then making those fall decisions, there isn't much change expected. [There are] still natural gas problems in Ukraine, a major nitrogen supplier, a lot of UAN comes out of Egypt [and there are] natural gas supply problems there as well as in Algeria. What that's going to do is tighten up the global supply and bring more buyers to the market with less product available."
---
Inputs Outlook for Spring 2015
---
It's possible, though, that if fertilizer prices weaken, more corn acres will be planted in the U.S. Yet for now, other crops might win out.
"Right now, our nitrogen is priced for about $4.25 cash corn, which is obviously well above the cash market right now," Michaelsen points out. "That's probably going to put a damper on some enthusiasm for corn acres. Does that push that over to beans? Along the I-80 corridor, right through the heart of corn country, possibly yes. There could be other crops that come into play here as well."
Look for nitrogen prices to move sideways for the next week or two before they begin to run higher, Michaelsen advises.
"We expect a seasonal bounce here anytime. However, urea has really put a damper on nitrogen prices. Right now, I've got anhydrous regionally priced for about $4.16 cash corn and so there are still those decisions waiting to be made."