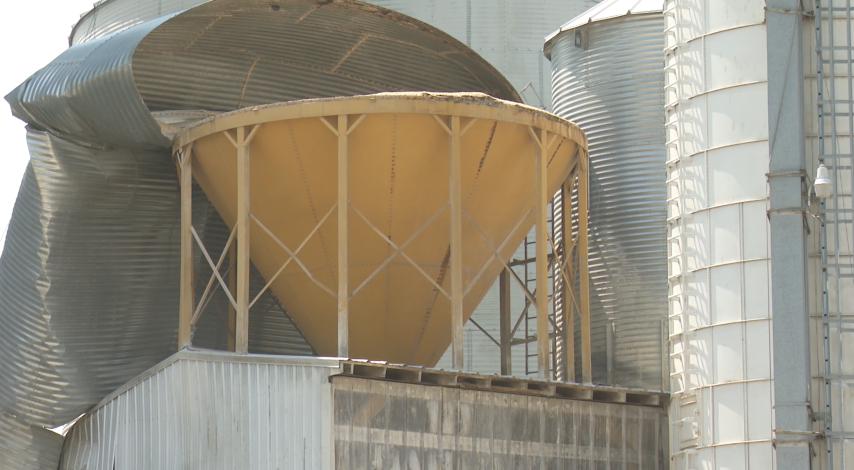 What started as an ordinary day hauling grain from White Farms turned into a viral sensation in a matter of hours thanks to social media. Around 1 p.m. on July 31, Jordan White posted a video to Facebook video that has surpassed 10 million views in 48 hours.
In the video, 10,000 bushels of corn from an overhead tank came crashing to the ground, which created a grain dust combustion of up to 80 feet tall. The fireball lasted a few seconds, but White said that was what caused the most damage.
"If the bin would have just fallen, we wouldn't have near the work that we're going to have to do, but that combustion was catastrophic," White said.
The event couldn't have come at a worse time for White and his family. The farm near Switz City, Ind., usually begins harvest the end of August or around Labor Day and wrap up around Halloween. Because of the extent of the damage, White said it could be a stretch to start by Oct. 1, and a possible end date of December.
"We're hoping to be harvesting in three to four weeks, but I'd say we'll be lucky to see new steel in four weeks," he said with an exasperated laugh.
The Whites were in the process of hauling grain when one of their drivers noticed a popping sound. The driver saw the bin wall was buckling. When White arrived, his immediate reaction was to relieve the pressure on the bin because it was full of corn.
"That sped up the process and made it curl even quicker," White explained. "We got out from underneath of it, turned our phones on video and sat there and watched her go. At that point, there's nothing else you can do."
A volunteer firefighter, White said he has been trained for various scenarios, but he never would have expected this to happen on his farm.
"Grain dust is more explosive or just as explosive as diesel fuel and gasoline in the right conditions," he said.
Southern Indiana has experienced its fair share of problems this year. Tornadoes, storm damage and straight line winds caused "total grain system failures." Bringing in local crews to help repair the damage on the farm will be tough for White.
"We're looking at crews from out of state to come in," he said. "We don't even know at this point where to start or what to do."
In the days following the collapse, a crews of insurance adjusters and grain bin builders at the farm to assess the damage. The next step will be to bring in engineers to determine what is at fault—the structure or the steel.  
"I wouldn't wish it on my worst enemy," said White.
Despite the structure loss, White is thankful no one was hurt from either the collapse or combustion. Because of that, he's taking it all in stride.
"If farming was easy, everyone would do it," he said with a chuckle.
Hear White's account of the structure collapse and the extent of the damage above.
8/3/17 Indiana Grain Bin Collapse