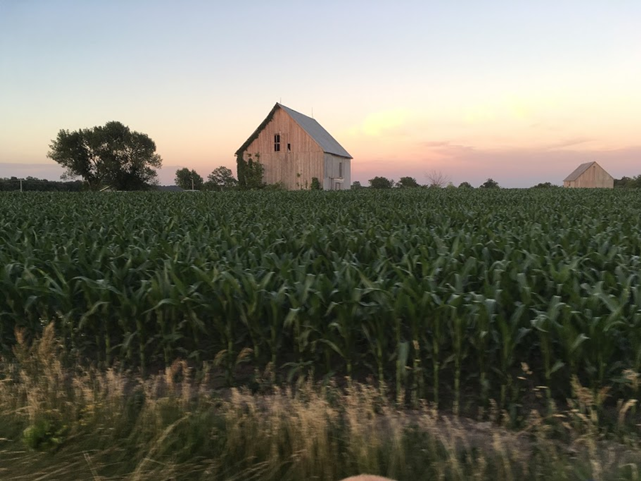 The markets have been volatile and prices are down, but farmers are feeling more optimistic about their financial prospects, according to the most recent Purdue/CME Ag Economy Barometer.
The July index, which was released Tuesday, showed an uptick of 8 points to a reading of 112. That's the highest reading since Purdue began tracking producer sentiment in October 2015.
What gives? After all, December corn prices closed at $3.34 on Tuesday.
The answer has to do with the long-term outlook for agriculture.
"Although the uptick in crop prices this spring was short-lived and prices retreated in late June and July, it appears the price rally boosted producers' expectations regarding future economic conditions in agriculture," according to the Purdue analysis. "In other words, the rally did not substantially improve perspective regarding near-term economic conditions, but the ability of crop prices to trade, albeit briefly, at levels substantially higher than observed since last year (approaching $4.50 per bushel for corn and $12 for soybeans) did affect producers' views regarding future economic conditions in production agriculture."
While crop prices may be low right now, farmers don't expect them to stay this low forever. The share of producers expecting higher prices for corn, soybeans, wheat, and cotton all rose in July, according to the Ag Economy barometer.
Growers also feel positive about growing value for farmland. According to the survey, 23% of respondents said they expected to see higher prices for farmland 12 months from now, which is the highest reading so far. The percentage of farmers who see farmland as good investment also increased, moving up 10 percentage points since May to 62% in July.
Purdue researchers also noted that falling crop prices and softening demand have led to some financial relief for growers, which may also be a factor in July's improved reading.
"Producers' improving view of the long run was likely buoyed by declines in their cost structure, driven by declines in fertilizer prices and cash rents during 2016. It appears that a combination of lower production costs and a brief rally in crop prices this spring was enough to restore some of producers' long-run optimism."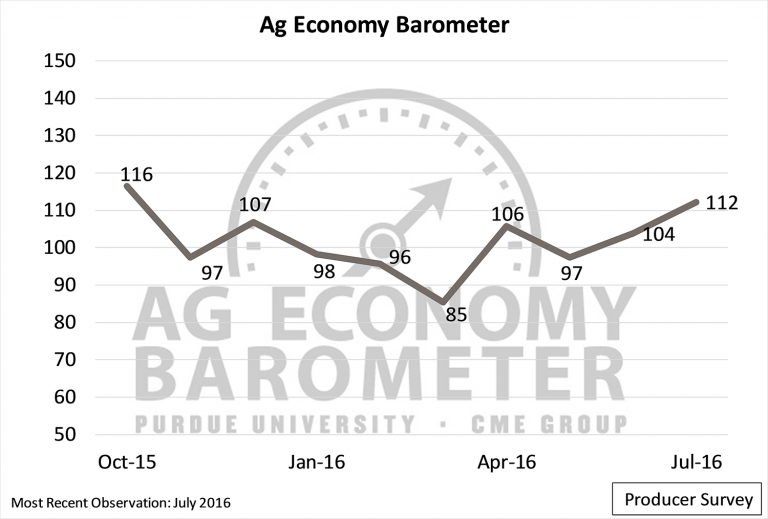 AgDay - Farmer Confidence Long Term is Positive Despite Short Term Uncertainty - 8/4/16