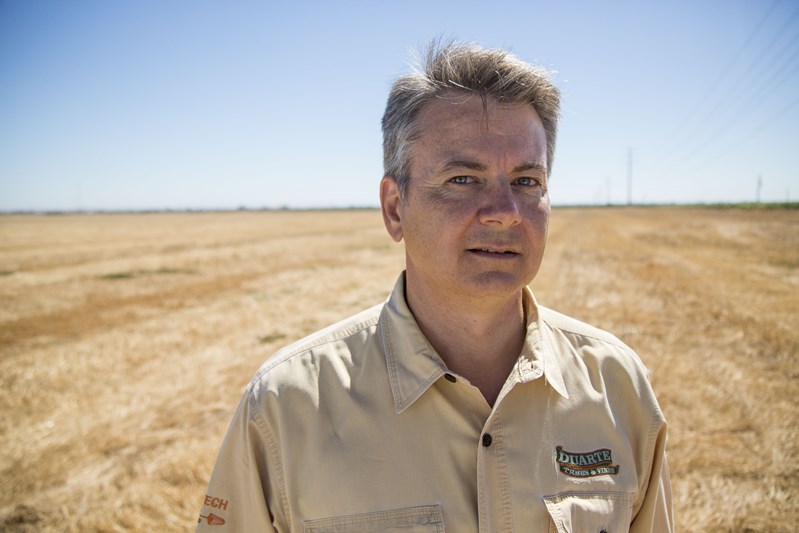 All water runs downhill. All farmers are subject to the muddled text of the Clean Water Act (CWA). Just ask John Duarte.
In a settlement with the federal government on Aug. 15, Duarte agreed to pay $330,000 in civil penalties and $770,000 in wetlands credits. Duarte initially faced a $2.8 million direct fine and $40-plus million in mitigation penalties for plowing without a permit from the Army Corps of Engineers. It was a bitter pill for Duarte, concluding a five-year legal nightmare brought on by a few inches of tillage. In the end, Duarte couldn't evade a one-two punch combination from the Corps and Department of Justice (DOJ). From every angle, the landmark case is loaded with implications for U.S. agriculture.
"Today's agreement affirms the Department of Justice's commitment to the rule of law, results in meaningful environmental restoration, and brings to an end protracted litigation," stated Jeffrey Wood, acting assistant attorney general for the DOJ's Environment and Natural Resource Division, in a press release.
Wood's "commitment to the rule of law" certainly fits the language of bureaucratic press releases, but the consistency of its application is highly suspect across the agriculture industry, particularly due to the hazy text of the CWA and its interpretation.
As a fourth-generation producer and president of Modesto, Calif.-based Duarte Nursery, Duarte sells rootstock (almonds, avocados, grapes, pistachios and grapes) across the West Coast. In 2012, Duarte bought 450 acres of red clay ground for investment and potential future orchard development. The fields were in wheat during the 1970s and 1980s, followed by cattle grazing in the 1990s and early 2000s, according to Duarte.
During at least part of the time since it was last used for wheat, it was also enrolled in the Conservation Reserve Program, according to Anthony Francois, Duarte's attorney with the Pacific Legal Foundation (PLF) . The acreage contains vernal pools, which form in low field pockets after rains, typically several inches deep and one-hundredth of an acre in size. The vernal pools normally last several weeks before drying.
In November 2012, Duarte gave permission to grow wheat on the land to a business associate, who hired a local operator at $50 per acre to till the ground with a Case Quadtrac and Wilcox ripper. When the Quadtrac was spotted by a Corps field agent, the fuse was lit on a nightmarish legal saga and ultimately, government control over Duarte's land. In February 2013, Duarte received a cease-and-desist (CDO) letter from the Corps, warning him over "unauthorized work in waters of the United States," and adding the threat of potential fines and imprisonment.
For more detail on the Duarte story, see: When a Farmer Punches Back at the Feds
Figurative fists raised, Duarte prepared for a lengthy court battle.
On June 10, 2016, in U.S. District Court, Judge Kimberly Mueller accepted the government's argument that Duarte was liable for plowing his farmland without a permit from the Corps. Plowing to produce a crop is not subject to permitting, but Duarte's plowing did require a permit, according to Mueller, because the activity caused "the material in this case soil, to move horizontally, creating furrows and ridges."
Boiled down, Mueller agreed with the Corps: Because Duarte chiseled a few inches into the ground and moved dirt within a low spot that would become a vernal puddle, he was liable for discharging dredged and fill material into wetlands. As punishment for his tillage sins, DOJ litigators sought a $40-plus million package from Duarte -- a penalty heavy enough to bury his entire operation. (DOJ declined questions during the Duarte case citing pending litigation. After litigation was completed, DOJ again declined comment. EPA also declined all questions.)
"The sense of responsibility that John has to over 400 employees is significant. This agreement protects them from job loss. That's highly important to John," explains Francois.
"Frankly, we never wanted this case to go this far. There is an exemption for normal, ongoing farming under the Clean Water Act, but it does not apply to new operations," says Michael Jewell, Chief of the Regulatory Division of the U.S. Army Corps of Engineers, Sacramento District. "Under the exemption, ongoing means continual use, and it can include fallowing land as part of operation. In the Duarte case, roughly 20 years elapsed when there was not an ongoing farming operation before he started ripping the land."
"However, I do think work needs to be done to put the exemptions in plain English," Jewell adds. "It is tough to understand and farmers sometimes have to hire environmental consultants to help them navigate and that is unfortunate."
Under the settlement, Duarte admitted no liability. "This was plowing pure and simple. Our crime was standing up to a government agency," he explains. "I am happy to give tours at the property."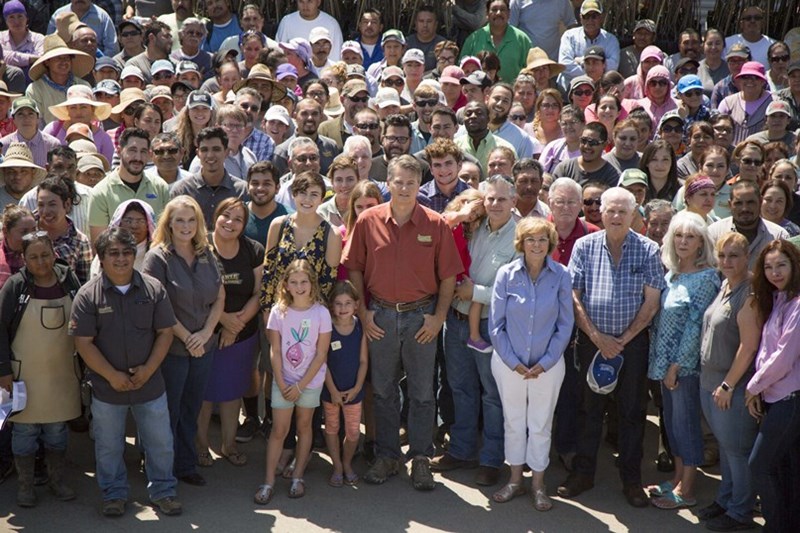 "We continue to think the way the government applied the law is problematic. The CWA is very clear in protecting normal farming practices from permitting requirements," Francois notes. "Real, normal farming practices won't be prosecuted, the government assures everyone. Well, you're not going to find a more normal farming practice than the plowing that John's company did."
"The only way a farmer can know if a CWA exemption will be honored by the Corps is to ask the Corps in advance of activity. The government can assure everyone it won't prosecute normal farming practices, but the fact is: They don't even know what a normal farming practice is until they find out everything about your farming operation," Francois continues. "Therefore, you have no idea if a normal farming practice accords with their interpretation."
Washington, D.C., attorney Gary Baise with OFW Law, and a member of Duarte's legal team, says grazing wasn't considered a normal farming practice by Mueller: "Grazing is a very normal farming practice, but this judge did not agree."
Despite government promises, Baise insists any farmer could be subject to the same oversight and prosecution faced by Duarte based on the shifting sands of the CWA and elastic interpretation. "WOTUS (Waters of the United States) gives the Corps and EPA a very long arm that can reach any farmer in any state," he adds.
President Trump issued an executive order on Feb. 28, essentially directing EPA Director Scott Pruitt to tighten the CWA scope and rewrite the Waters of the United States (WOTUS) rules. "The Clean Water Act says that the EPA can regulate "navigable waters"— meaning waters that truly affect interstate commerce," Trump stated at the signing. "But a few years ago, the EPA decided "navigable waters" can mean nearly every puddle or every ditch on a farmer's land … It was a massive power grab."
The uncertainty over farming practices and exemptions must be resolved, Francois says. "The protection must mean what it says. The protection can't be shot through with loopholes, asterisks, exceptions and reinterpretation. Farmers have to stand up for their rights because the Corps and DOJ have covered that protection with a cloud."
"Pacific Legal Foundation is optimistic that in the end, with the right cases, the clear protections of the Act for farming will be vindicated by the courts," he concludes. "But for now it is necessary to remain vigilant and fight on, which we intend to do."
If vernal pools are deemed as wetlands; farm dirt is considered dredged material; and normal farming practices aren't normal enough, agriculture's distrust of the judiciary will continue to grow as many farmers view the bench with a sense of unease.
Regardless of Duarte's guilt or innocence, when an entire farming operation is at risk partially due to disagreements over dictionary definitions, the "rule of law" seems heavy-handed to many growers. Likewise, when a farmer is saddled with roughly $45 million in direct fines and mitigation penalties for plowing without a permit, the U.S. justice scales seem out of balance from the perspective of many producers.
As WOTUS nears review by the EPA and Department of the Army, the deadline for public comment remains open until Sept. 27, 2017. Despite government assurances of WOTUS revision, even the most crystalline text could be subject to judicial whim. Plain text isn't always so plain.