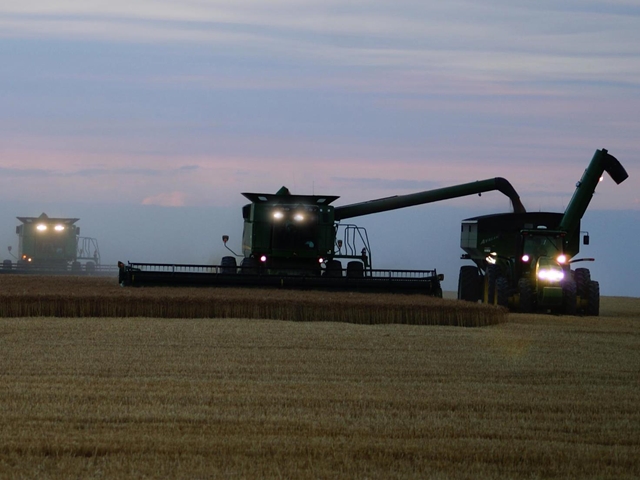 With farmers hauling in a record amount of grain this harvest, there were bound to be a few bottlenecks. Farm Journal Media recently surveyed more than 600 farmers about what slowed them down this year. Four clear answers emerged.
Specifically, respondents were asked: "During the 2016 harvest, what were/are your bottlenecks?" (Respondents were allowed to make multiple selections.)
1. Labor (28.55%)
2. Lines at the elevator (24.35%)
3. Lack of on-farm storage (21.61%)
4. Transportation capacity (21.45%)
Other bottlenecks farmers mentioned included drying speed, equipment capacity, harvest capacity, weather, equipment breakdowns and agronomic issues.
Did your harvest go smoothly, or were there some not-so-welcome surprises? Share your thoughts in the comments section below.