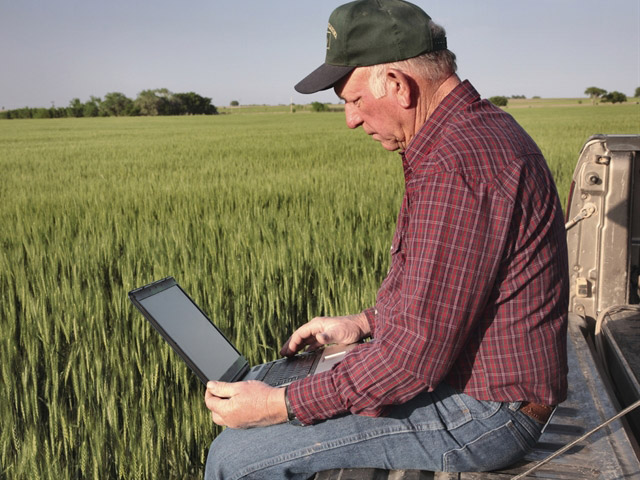 American farmers are increasingly heading online to market their grain and purchase inputs.
According to data released in August by USDA, 43% percent of U.S. farmers now use computers for farm business in 2015, an increase of 3 percentage points since 2013.
Row crop producers have a slight edge, with 47% using computers for farm use compared to 39% of livestock farmers, according to USDA data.
Today's producers are more often turning to technology to make significant financial decisions. In 2015, 16% of farmers used computers for agricultural marketing, an uptick of 4 percentage points since 2011, according to USDA.
That resembles findings from AgWeb's own audience research, which found that producers are spending more time on the Internet than just two years ago. Nearly half, or 45.5%, of AgWeb users are online more than 10 hours a week.
What are tech-savvy farmers doing? They are gathering information and making decisions. AgWeb's survey found that 44 percent of readers followed local elevator sites for news and markets information and 36% looked at university and extension sites.
While some state only slightly increased farm computer usage, others saw dramatic increases. In Indiana, for example, just 9% of producers used computers for marketing in 2011, compared to 22% in 2015. That represents a jump of 13 percentage points, or a 144% increase.
Today's Hoosier State farmers are also turning to technology to buy fertilizer and other inputs. In 2011, just 10% of Indiana producers used computers for input purchases. By 2015, though, that number had soared 14 percentage points to 24%.
Overall, 19% of U.S. producers use computers to buy inputs in 2015, compared to 14% in 2011.
For more detailed state numbers, please click here for the full "Farm Computer Usage and Ownership" report.