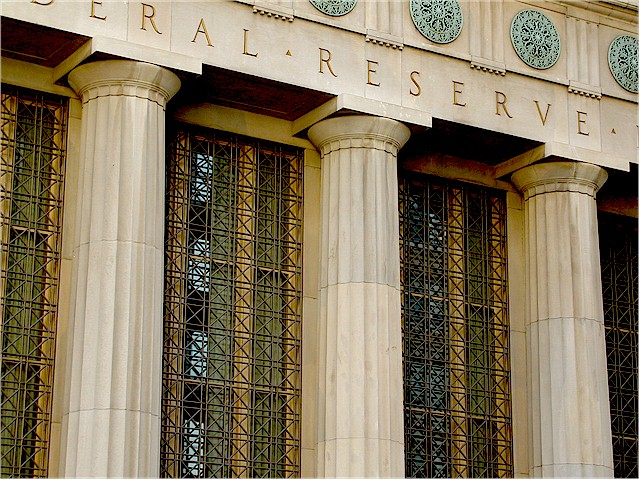 Farm borrowing is on the rise amid declines in farm income and an erosion of working capital. More than half of bankers report a mild deterioration in working capital relative to year-ago levels and 10% report a significant deterioration, according to the Federal Reserve Bank of Kansas City's third quarter credit survey. Only 15% of bankers report an improvement in working capital levels.
 
In light of lower farm income expectations, bankers anticipate increases in the number of loan renewals and extensions, but it varies widely by segment. More than half of bankers expect loan repayment rates to weaken for corn and soybean producers in coming months due to reduced incomes. On the flip side, loan repayment rates for livestock producers are expected to strengthen, particularly for cow/cow and cattle feedlot operations.
Not surprisingly, the survey found sharp regional differences. In areas heavily dependent on crop production, such as Kansas and Nebraska, more bankers report declines in farm income, a sharp rise in demand for operating loans and lower repayment rates compared with last year. However, bankers in areas with high concentrations of livestock operations, such as Oklahoma, report increased farm income, a modest increase in loan demand and solid loan repayment rates.
In contrast with some other Fed district reports, bankers in the Kansas City Fed District say that collateral requirements eased slightly in the third quarter. Average fixed interest rates on operating, machinery and farm real estate loans held steady. Despite different needs for short-term financing, ag bankers say sufficient funds are available for qualified borrowers.
 
Farmland Values Edge Up Slightly
Farmland values throughout the district were slightly higher year-over-year for the third quarter, up just 1.2% for non-irrigated land, up 2% for irrigated land, while up 4.7% for ranchland. Looking at non-irrigated values in district states, Nebraska posted the only decline with values off 2.5%. Oklahoma values, however, posted the strongest showing, up 10.6%, the Mountain States (Colorado and parts of New Mexico and Wyoming) up 8%; Kansas up 3.5%; and Missouri, up 0.3%.
On irrigated land, Nebraska values declined 2.6%. Values were up 14.3% in the Mountain States, 8.8% in Kansas; and 5% in Oklahoma. Responses were insufficient from Missouri for an irrigated land figure. On rangeland, all states posted increases: Mountain States, up 11%; Oklahoma, 5.5%; Kansas, 5.4%; Nebraska, 3.7%; and Missouri, 3.6%.
About a third of bankers expect cropland values to decline, while less than 5% anticipate value gains.
Looking ahead, some bankers are concerned that persistent low crop prices may place further stress on profit margins and cash flow for crop producers in 2015.
 
What do you think will happen to farmland values? Join the discussion and see what others are saying on AgWeb's discussion boards.