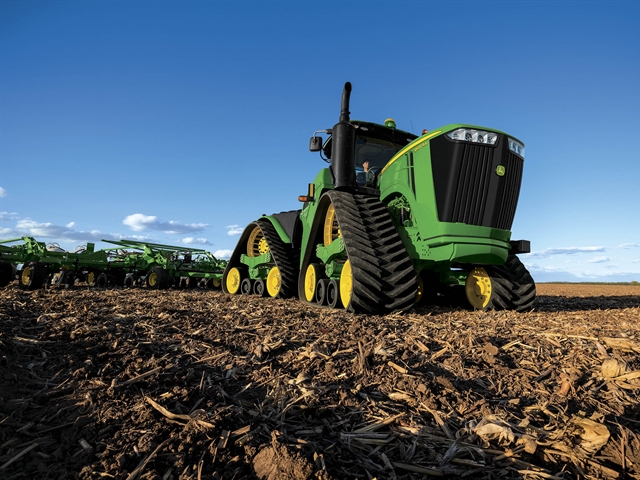 Farmers tend to support the government's decision to block John Deere's purchase of Precision Planting, according to a new Farm Journal Pulse poll. Many of them feel indifferent about it, too.
The poll of more than 1,000 farmers was taken just hours Monday after the U.S. Justice Department filed suit against Deere trying to block the proposed $190 million purchase on anti-trust grounds.
When asked how they feel about the lawsuit, 38% of the 1,020 farmers responding to the Pulse text poll said blocking the deal would be "good for farmers," while 22% said blocking it would be "bad for farmers." Some 41% chose the third option, saying they believe it makes "no difference" for farmers. (Numbers add up to more than 100% due to rounding.)
The Justice Department cites several reasons for opposing the deal, claiming it would reduce competition and raise costs for farmers. Among the reasons, according to the complaint filed in U.S. District Court for the Northern District of Illinois:
"A farmer who might otherwise spend over $150,000 to purchase a new ExactEmerge planter from Deere could achieve the same results at one-fifth the coast by upgrading a conventional planter with Precision Planting's retrofit components," the complaint says.
"In evaluating the benefits of acquiring Precision Planting, Deere estimated that eliminating competition from Precision Planting would allow it to avoid cutting its ExactEmerge prices by 5% to 15%," according to Justice.
"Deere calculates that the 'strategic value' of the acquisition—that it would retain by not having to compete with Precision Planting—ranges between $70 million and $210 million."
For their part, John Deere and Precision's parent, Climate Corp., issued a joint statement disagreeing with the government's position. "When the transaction is finalized, Deere will preserve Precision Planting's independence in order to ensure innovation and speed-to-market and will invest in additional innovation efforts at Precision Planting to benefit customers," the statement said.
How do you feel about the government's decision to try to block this purchase? Let us know in the comments below.