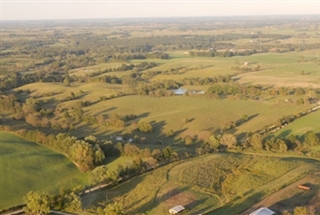 The amount of land worldwide planted with genetically modified crops slipped in 2015 for the first time in nearly 20 years.
According to the International Service for the Acquisition of Agri-Biotech Applications, growers planted 1.79 million hectares with GM crops last year, which represents a 1% dip from 2014.
Could controversy about genetically modified foods be to blame?  After all in the U.S., elected officials and ag and food companies have been struggling with whether or not to label foods that contain GM ingredients, and countries overseas have been pushing back against GM crops.
The answer to that question is no, according to the report.
"It is principally due to an overall decrease in total crop hectarage associated with low prices for commodity crops in 2015," said Randy Hautea, the organization's global coordinator, in a Financial Times (subscription required) article. "We expect it to increase when crop prices improve."
With commodity prices in bearish territory due to worldwide gluts of grain and soybeans, farmers are paying close attention to expenses, particularly seed. To reduce their input costs, some are opting to buy the cheaper conventional seed versus genetically modified varieties, which are more expensive to buy and create.
According to the report, it costs seed companies an average of $135 million to develop a genetically modified crop.