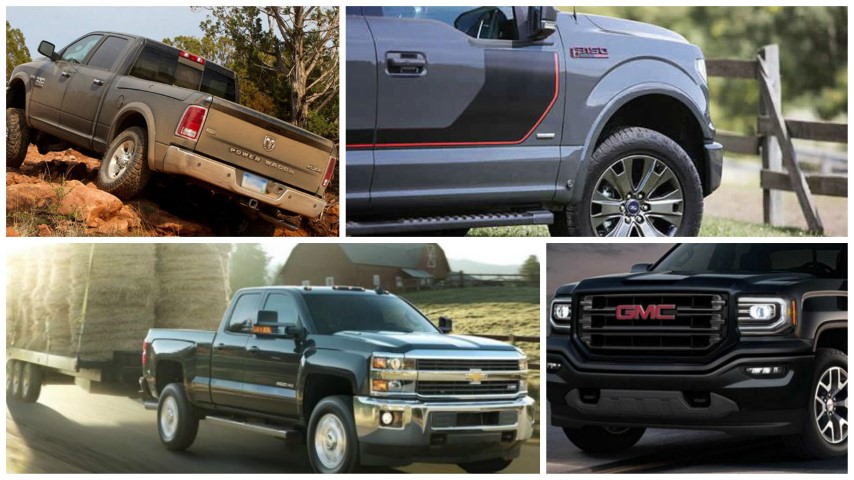 Most farmers have at least one pick-up truck. Do they have a favorite? Turns out the answer is yes – but it's close.
Farm Journal Media surveyed more than 2,300 farmers in December 2015. Of the respondents, 95.4% own a truck. Of those, 34.7% report owning a Ford F-Series, narrowly edging out Chevy Silverado owners (32.7%). Other responses included:
Ram – 18.9%
GMC Sierra – 10.9%
Toyota Tundra – 1.7%
Nissan Titan – 0.1%
Other survey insights include:
Purchasing a pick-up truck, rather than leasing one, proved to be the runaway option for farmers, with 99% purchasing their vehicles.

81% of respondents say they are "brand loyal," but 67% say they would consider switching brands.
Respondents primarily rely on past performance when it comes to buying a new pick-up. But they do a fair amount of research prior to purchase, including reviewing materials from their car dealer, as well as third-party information online. Nearly half (49%) say they spend more than 10 days researching before making a purchase.
Respondents say these three considerations are the most important when purchasing a pick-up truck.
American-made
Dealer service
Manufacturer and manufacturer's warranty
And with regards to vehicle specifications and attributes, respondents list these five factors as the most important.
4-wheel drive
Durability
Engine size
Cab configuration
Best deal
According to a 2014 Farm Journal Media survey, Ford and Chevy also topped the list of farmer pick-up trucks a year ago, too.
What's your top truck? Leave a comment and continue the conversation.