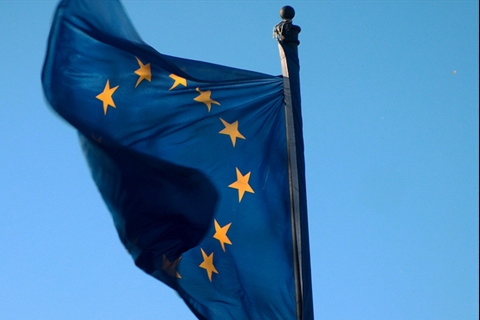 For Britain's farmers, leaving the protective custody of the European Union would mean a kind of freedom they haven't experienced in decades. It's just not clear if the change would be profitable.
A U.K. vote in June to determine continued membership in the bloc is creating a dilemma for everyone from Welsh dairymen to English wheat farmers and Scottish potato growers. They are weighing the opportunity to gain more local control of their businesses against the risk of losing some 3 billion pounds ($4.35 billion) in annual subsidies that many rely upon to stay afloat.
"The heart says vote to leave, but the head says stay in," said Simon Pain, who farms 350 acres that include barley fields, pastures and a livery stable outside Berkeley, a town in southwest England near the River Severn. Pain says about a quarter of his revenue comes from subsidies, without which his farming operation would lose money.
While recent polls suggest Britain probably won't quit the EU, Pain says he plans to vote with his heart, joining a group of farmers arguing that the country's agricultural producers would be better off on their own. The bloc's Common Agricultural Policy has been derided for years as a bloated bureaucracy with too many rules governing everything from crop rotation to ditches. Even U.K. Farming Minister George Eustice has defied Prime Minister David Cameron in arguing in favor of a so-called Brexit.
"I accept there's some anxiety among some farmers, but the truth is, if we do this and we take back control, in five years' time I think the question people will ask is why we didn't we do it sooner," Eustice said during an April 15 interview. "The farming industry is crying out for change."
Concerns about lost subsidies are overblown because the U.K. pays billions of pounds to the EU every year and only gets back about half of that in benefits, including farm payments that carry restrictions and dead-weight costs, Eustice said. Prime Minister Cameron, who backs remaining in the EU, has still pledged to continue farm aid under his watch if Britain exits the bloc.
The U.K. should devise its own ways of helping growers that are more efficient or cheaper, like government-backed crop insurance programs, Eustice said. Local control would make it easier to ensure aid goes directly to farmers instead of wealthy landowners, and environmental rules could be better tailored to fit the British countryside, he said.
While agriculture has a small footprint in the U.K., generating less than 1 percent of the economy, it provides more than half the food its citizens eat. The country is Europe's third-largest wheat grower, a major dairy and meat producer and the supplier of grain like barley used in whisky exports valued at about 4 billion pounds annually.  The EU has provided price supports to farmers since the 1960s, and the U.K. joined the bloc in 1973. 
At a time of global crop surpluses and weak prices, the risk of Brexit may be too great for some agricultural producers. Earlier this month, the National Farmers Union said it supported the idea of remaining in the EU, though it won't actively campaign because the issue is so divisive among members.
"People say of course that farmers will receive support, but we don't know that for sure," said Tanya Robbins, a sheep farmer near Stow-on-the-Wold, southwest England. "I would love that we were out and independent. But the reality is, without the EU subsidies, I know with our present system I would not be farming."
Even in years when prices are up, the EU supplies more than half of the income U.K. farmers receive, usually 20,000 pounds to 22,000 pounds on average, said Allan Buckwell, an economist and emeritus professor from Imperial College London who has studied the impacts of European farm policy on Britain. Leaving the trade bloc would create more market uncertainty, stifle long-term investment and lead to tighter credit, he said.
"The current recession in agriculture will turn into a depression" if the U.K. votes to leave, Buckwell said. "There will be an immediate noticeable impact in the farm economy, which is a negative one, because of the uncertainty."
The referendum also may muddy trade relationships with the EU, which may not be easy to renegotiate, Buckwell said, though Eustice remained more optimistic. More than 70 percent of British food exports are destined for European markets, valued at 9 billion pounds annually. The U.K. still has a trade deficit with the bloc in food.
Some farmers are still on the fence and looking for evidence of how leaving the EU would affect their business. 
Anthony Snell, a fruit grower based in Herefordshire, England, says his workforce triples to about 300 when he is harvesting strawberries and raspberries from May to October, usually with laborers from Bulgaria and Romania, which are fellow EU countries. If the U.K. could provide a substitute visa program for the European workers he relies upon, that might convince him to vote in favor of Brexit.
"I could be swayed by very good arguments either way," Snell said. "Like many people, I'm listening to all the debates and questions before I make a final decision."