How many soybean acres have you harvested? How many are left?
If you still have a lot of soybean acres on your list, you are not alone. According to an Oct. 15 Farm Journal Pulse, only 20% of the 1,200 respondents have finished soybean harvest. A significant amount, 27%, hasn't harvested any soybeans this fall.
Here are the full results:
What percentage of your soybean crop is harvested?
None: 27%
1-25%: 21%
26-50%: 16%
51-75%: 8%
76-99%: 9%
100%: 20%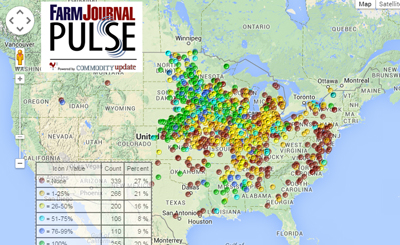 Farm Journal Pulse results match farmer reports coming into AgWeb's Crop Comments.
A farmer in southwest Indiana says some early beans have been cut, but there are a lot that are ready to go when it dries out again. "Double crop beans look really good as well and are in full yellowing this week," the farmer says.
A farmer in southwest Michigan says the area's soybeans will not dry down. "Most of the leaves are gone, but the stems and pods are still green," the farmer reports. "It will be the third year in a row that we have a late start to harvest. We need a hard frost or freeze to help move things along."
In Custer County, Neb., soybean harvest is nearing completion. "We should finish by tonight," an area farmer reports. "Our yields have been off due to hail. In the areas with no hail, yields have been very good (70 on irrigated). Those yield levels are normal for this area."
What about you? How are your soybeans yielding? Submit your report to AgWeb's Crop Comments.

Add Your Vote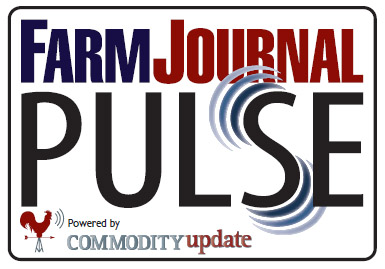 You're invited to be part of the heartbeat of our new national producer panel that speaks up and speaks out. Participating is as easy as answering two quick poll questions per month via text message from your mobile phone.
By partnering with
Commodity Update
, the leading provider of agricultural information to mobile phones, Farm Journal sends you the question via a text message on the first and third Wednesday of each month.