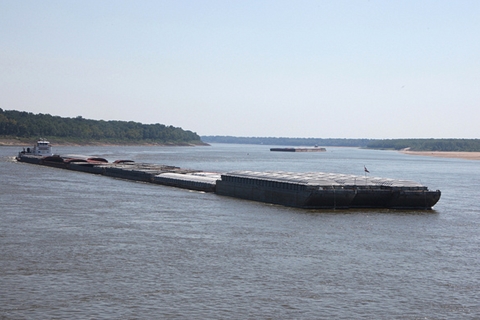 Congested railways have more corn and soybean farmers in Minnesota turning to the Mississippi River and its navigation system to move their goods.
As oil trains from North Dakota compete for space on the crowded rail lines, the river system is becoming more important to shipping millions of bushels of soybeans and corns out of Minnesota.
A report from the U.S. Department of Agriculture says grain barge tonnage is up 13 percent this month compared to the five-year average. The Star Tribune says another federal report notes that barge rates for export grain in October averaged 33 to 60 percent higher than the five-year average for the month.
Greg Oberle at the CHS terminal southwest of Minneapolis says grain transportation is like a three-legged stool — including river, road and rail.