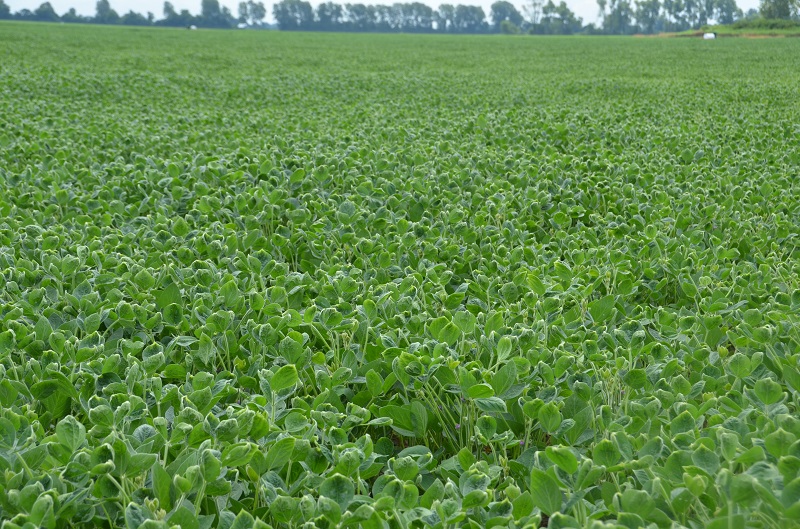 Regardless of who wins the White House, the next administration is going to have to attend to unfinished business with the EPA.
The EPA is still working on final approvals for a new formulation of Dicamba. It's already approved Dicamba tolerant soybeans, but the industry continues to wait on the herbicide. That delay left behind a mess in 2016, and next year acreage could be even higher.
This isn't Fred Pond's first harvest but it's one of the first years he's cutting Roundup Ready 2Xtend Soybeans.
"We have a lot of four bean soybeans out there," said Fred Pond of Scott, Ohio. "They're a great yielding soybean."
The northwest Ohio farmer and seed salesman said farmers are paying attention. Pond said over half of his next year's early season soybean sales are going to the Xtend line.
"Our early season sales are going really well," said Pond.
Monsanto debuted Xtend Soybean technology in 2016, gaining EU import approval by mid-year. Representatives on Monsanto say they're projecting more than 15 million acres of the 2Xtend Soybeans in 2017.
However, the new technology has its controversy. Farmers can plant the seeds but cannot spray the intended herbicide. The herbicide is not approved by the EPA. The public comment period has closed and the EPA is reviewing the comments received on the herbicide proposal.
Yet, some farmers illegally sprayed earlier this year, which drifted and destroyed thousands of acres of crops. In Missouri alone, 40,000 acres are believed to be destroyed from the spray. The EPA is issuing federal search warrants in at least four Missouri counties looking for evidence of misuse.
It's one reason why Indiana farmer, George Kakasuleff is communicating with his neighbors even though he's not spraying.
"You can't assume people have RoundUp anymore," said Kakasuleff. "Most of them know we've had Xtend for two seasons. We have that dialogue with neighbors and try to all know what each other has."
State officials in those investigations pointing to older formulations of Dicamba, being sprayed over tolerant soybeans which are more volatile and prone to drift.  Ron Moore with the American Soybean Association is partially blaming EPA for not approving the new formulations of Dicamba like they said they would.
"If they had approved the product for use this summer, we wouldn't have the issues we have now," said Moore.
Yet, he anticipates the EPA approvals for the new formulations of Dicamba next year.

"The new formulation of Dicamba which comes in Xtend doesn't have the drift potential," said Moore. "It's not as volatile as the old formulations."
These farmers say the technology is crucial, especially when it comes to weed resistance.

"We need another tool in the cabinet we can utilize that has good control on weeds," said Kakasuleff.
Industry specialists agree that weed resistance is only growing.

"The issue surrounding herbicide resistance in weed populations, not only in Illinois, but the U.S. has increased in frequency dramatically over the last couple of years," said Aaron Hager, a crop sciences specialist with the University of Illinois.
However, Hager believes there is no single tool used to reduce weeds.
"People think if they can't control it with this, they're going to switch over here," said Hager. "All we do then is start the cycle of selection over again."

The approval process may be out of the producer's control, but farmers like Pond are hopeful it's advanced in the future.

"There are a lot of new products out there," said Pond. "We just need to get them out there and put them in the farmer's hands so we can use them."
The conflict over Dicamba drift can be serious. It's even being implicated in a recent farmer shooting. ASA and the companies strongly remind growers to follow all current label guidelines.