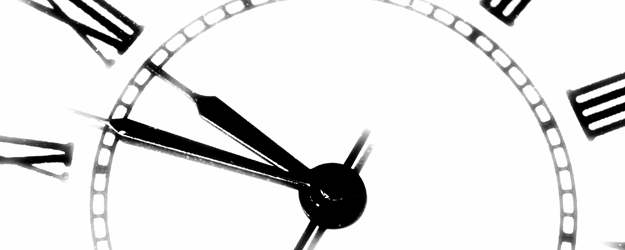 Around 75% of farmers report spending 10 hours or more a day on farm work.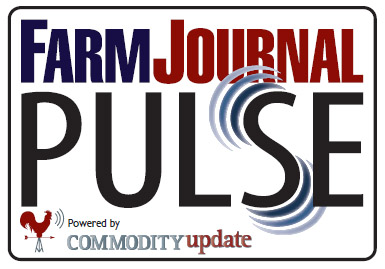 Winter days may be short, but that doesn't mean farmers spend less time tending to their business. In a Dec. 4 Farm Journal Pulse, more than 1,600 farmers and ranchers answered the question: How many hours a day do you spend on farm-related work?
Slightly more than half of the respondents reported spending 10 to 14 hours per day on farm tasks, while around 20% reported 5 to 9 hours.
Here are the full results:
1-4 hours: 7%
5-9 hours: 19%
10-14 hours: 56%
15 hours or more: 17%
Manage Your Time
Producers can typically divide up their daily tasks into three major buckets, says Chris Barron, Top Producer columnist and Iowa farmer. These areas are cost of production (or business management), yield levels and marketing.
With a fresh year on the calendar, Barron says now a smart time to identify how you spend your time. "Draw a pie chart and determine how much time you spend in each of those camps," he says. "That will give you a visual perspective of your business."
Overall, Barron says most producers spend a lot of time focusing on yields. Alternately, he says, a lot of producers will say they don't like marketing and that slice of pie is the smallest.
"It is easy to ignore things that are frustrating or difficult," he says. "But all of these areas are important, so you are forced to juggle them. Use this simple drawing to determine what parts of your business need more of your time."
Click the map below to see how people responded, based on their location: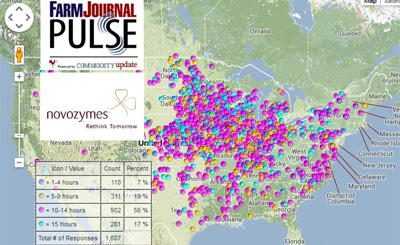 Add Your Vote
You're invited to be part of the heartbeat of our new national producer panel that speaks up and speaks out. Participating is as easy as answering two quick poll questions per month via text message from your mobile phone
By partnering with
Commodity Update
, the leading provider of agricultural information to mobile phones, Farm Journal sends you the question via a text message on the first and third Wednesday of each month.  
---