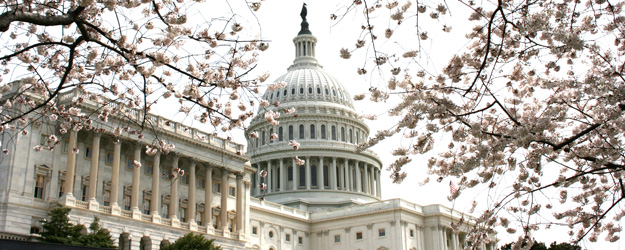 On March 24-26, Farm Journal Foundation's Farmers Feeding the World platform celebrated the launch of its Farm Team program. Timed to coincide with National Ag Day, the first Farm Team visit brought farmers from South Dakota, Indiana and Minnesota to Washington, D.C., to engage their elected officials in a dialogue about global hunger and agriculture's response to this crisis.
The Farm Team program was inspired by the strong reaction from American farmers who had learned about the persistent state of global hunger through Farmers Feeding the World's educational efforts, and who expressed a desire to advance agriculture's role in addressing this crisis beyond the farm gate. The Farm Team was developed to give farmers a platform to make their voices heard in the policy debate, ensuring that U.S. leadership on global food security and modern agricultural development does not waver. Throughout the year, lead farmers from 14 states travel to Washington, D.C., for advocacy training with the Farm Journal Foundation staff, followed by direct engagement with lawmakers from their respective states.

To learn more about the March visit or to raise your hand for the Farm Team, visit www.farmersfeedingtheworld.org/farmteam.