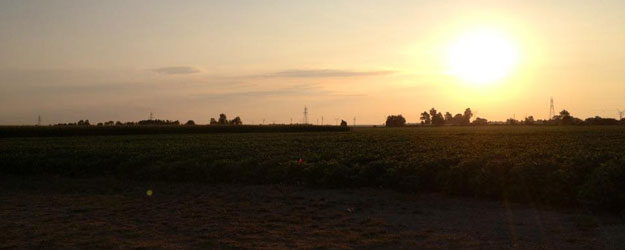 It's rare that temperatures are in the 60s at Farm Journal's Soybean College in Coldwater, Mich. The farmers we talked to say those cooler temperatures are not what they need.

"We are a couple of weeks behind with corn. It was a little cold early on. We are definitely behind in our growing degree days. Soybean-wise, we're probably a good two weeks behind. We have adequate moisture, we just need heat," said Michigan farmer, Steve Lott.

"I think we're going to have a top five corn crop. We will probably set another soybean record yield in Arkansas again. We are going to need a little bit more heat. My beans are about done in those," said Arkansas grower Nelson Crow.

Indiana grower Erica Himes said, "I think we've been a little lucky in Indiana because above us and below us, they haven't had the same amount of rain. At this point, we need it to warm up and rain again. We do need a good rain to finish this crop off."

August is a critical month for soybeans. These growers say the weather next month could determine the outcome of their crops.
Watch the full AgDay report: