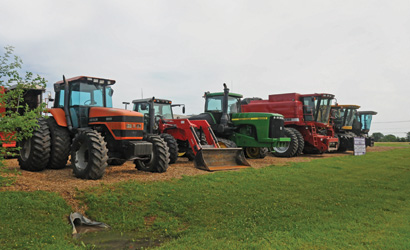 Around 40% of farmers don't expect to purchase machinery this year.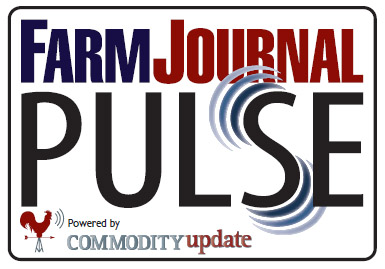 Are you planning to add some new or new-to-you iron to your farm operation in the next few months?
In an early January Farm Journal Pulse, more than 1,500 farmers and ranchers answered the question: How many pieces of farm machinery do you expect to purchase this year?
Nearly 40% of the respondents reported they would purchase no farm machinery in 2014. A quarter of the respondents plan to add one piece of machinery, while 20% expect to add two. Only 4% plan to add 5 pieces of machinery or more.
Here are the full results:
1: 25%
2: 20%
3: 9%
4: 3%
5 or more: 4%
None: 39%
 

Machinery Sale Slump?
Greg Peterson, who tracks the equipment market and is Farm Journal Media's used equipment expert, is not surprised by these results. "I've been hearing more negativity from farmers for a while now," he says.
Why are farmers less eager to purchase machinery this year? Peterson says it is a combination of factors. He says the realization of softer commodity prices is playing a big part.
"Also, the changes to the tax law, specifically Section 179, are affecting purchases," he says. Section 179 of the Internal Revenue Service tax code allows for an immediate income write-off for any business asset purchase (new or used) made during that calendar year.
"It was at all-time high of $500,000 in 2013, but it is set at only $25,000 for 2014," he says. "Most expect Washington to adjust the level upwards, but no one knows for sure." This uncertainty is keeping many farmers from big-time machinery purchases, Peterson thinks.
Finally, Peterson says most farms have bought a lot of new and used equipment in the past five years. "That makes it easier to adopt a more defensive position regarding future purchases," he says.
 
Click the map below to see how people responded, based on their location:
Add Your Vote
You're invited to be part of the heartbeat of our new national producer panel that speaks up and speaks out. Participating is as easy as answering two quick poll questions per month via text message from your mobile phone
By partnering with
Commodity Update
, the leading provider of agricultural information to mobile phones, Farm Journal sends you the question via a text message on the first and third Wednesday of each month.  
---