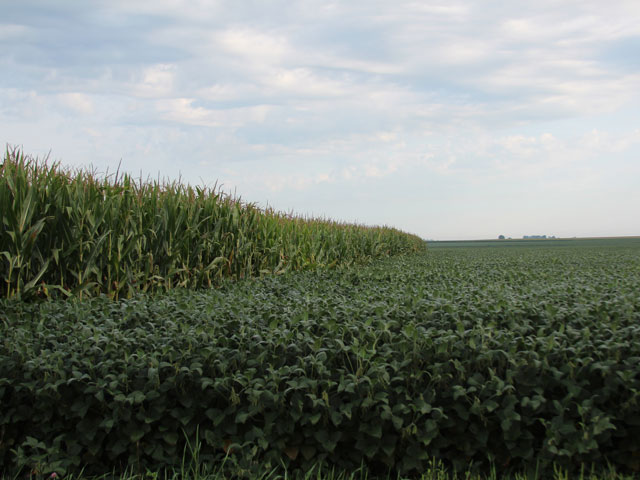 Institutional investors are putting down millions of dollars for farmland. There's always been investment interest in agriculture—but never before has it been so widespread. That's why three land investment experts will interact with young farmers during a panel discussion about the changing face of land ownership June 17 at the 2016 Tomorrow's Top Producer conference in Nashville.
Why should young farmers seek out opportunities to network with investors? As a young producer, investors could shape how you manage your land, how you document and report your production practices and connect you to financial opportunities you wouldn't have considered. And rather than being a cause for fear, investors say that if you can build a relationship with a reputable investment firm, you can forge long-term opportunities to farm the land and do what you love with minimal intrusion.
Register now for Tomorrow's Top Producer and the land investment panel featuring Shonda Warner, Chess Ag Full Harvest Partners; Brian J. Wise, US – Agriculture (formerly of Halderman Real Asset Management); and Rick Bodio, Hancock Agricultural Investment Group.
They'll engage attendees in an in-depth conversation about critical questions such as:
How can young determine whether a firm has their best interests at heart before partnering?
How do you make the bridge from the emotional value of land to the financial value of land and farming practices that will generate a return?
What motivates investors to place their clients' funds into farmland? Can farmers trust them?
What does an investment relationship mean for a farm's financial reporting practices?
How do crop budgets, return to the land and other financial metrics factor into an investment firm's due diligence process?
How do cash rents, shared rents and other rent strategies factor into land values and land purchases by investment firms?
Why are young bankers skilled in agriculture missing from many rural communities—and why does this need to change for farmers to benefit?
What professional presentation skills do farmers need to skillfully negotiate with investors?
Don't miss the 2016 Tomorrow's Top Producer conference! Get ready to learn as these farmland investors tell all.