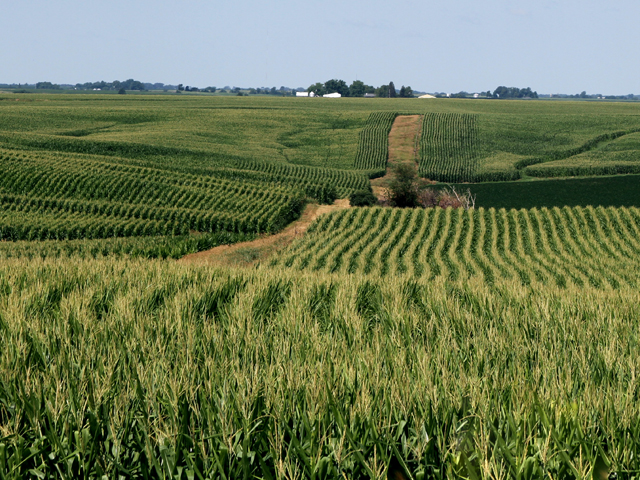 Following several months of steady declines, farmland values are showing hints of a turnaround. The average   acre of U.S. cropland is worth $4,090, a level unchanged from 2016 and the third highest on record, per USDA's 2017 Land Values Summary. Pasture values increased by $20 per acre from 2016 levels to a national average of $1,350. That's the highest value for pastureland USDA has recorded.

This steadying in values is supported by limited farmland sales and a slowing in the deterioration of financial conditions, explains Mike Walsten, columnist for LandOwner, a sister publication of Top Producer.
"This is good news, as the absence of a glut of stress-farm sales allows the market to work through the current negative profit picture," Walsten says. "This is not confirmation of a bottom, but it suggests market steadiness. Stabilization is the first stage in marking a low."
Although land values are steady to increasing, cash-rent prices are steady to declining. For 2017, the national average for cropland cash rents is $136 per acre, which is unchanged from 2016, according to USDA's 2017 Cash Rents Survey. But it does show a retracement from 2015, when the average cash rent peaked at $144 per acre. The majority of Midwestern states saw a slight decline in cash rents this year compared to cash rents in 2016.