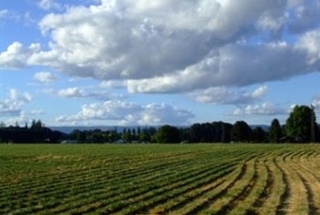 Earlier in November, Farmland Partners Inc. announced it has entered into a purchase agreement so it can acquire 15 farms across four states for a total of $46 million.
The primary purchase is seven row-crop farms in South Carolina, which totals approximately 6,819 acres for $28 million. Farmland says it intends to sign multiyear leases with the seller and other third-party tenants. The acquisition is subject to customary closing conditions but is expected to close no later than Dec. 22.
Farmland also announced eight other separate purchase agreements among seven separate sellers. This secondary acquisition is for eight farms in Colorado, Arkansas and Nebraska, which totals approximately 3,588 acres for a total asking price of $18 million. These acquisitions are also subject to customary closing conditions and are expected to close in 2014.
"The South Carolina purchase is our largest acquisition since the IPO, and marks the expansion of our portfolio into the southeastern U.S.," says Farmland CEO Paul Pittman. "The region is characterized by a strong, favorable grain-pricing environment for our tenants due to the significant local feed demand from poultry and hog operations."
Farmland's current land portfolio stands at 29,000 acres across 47 farms, which are located in Illinois, Nebraska, Colorado, Arkansas and Louisiana. The company is an "internally managed real estate company that owns and seeks to acquire high-quality primary row crop farmland located in agricultural markets throughout North America." For more information, visit http://www.farmlandpartners.com/.